20+ Top Christmas Gift Ideas for Your Boyfriend
06 Nov

Christmas is coming, and it's high time to start searching for the gift. But it won't be easy to find the best one for your boyfriend.
Since I'm a fashion stylist, I know perfectly well how important it is to find the right gift idea for your boyfriend for the holidays.
Although at first, it might not be so easy to come up with unique ideas that are thoughtful enough to make him feel really special.
That is why I have compiled for you a list of over 20 top Christmas gift ideas that will blow your boyfriend away and show just how much you care.
From classy accessories to thoughtful tech gadgets and everything in between, I have something for every type of guy.
Let's dwell on these fabulous gift ideas and get ready to make this Christmas the best one he's ever had!
Ralph Lauren Sweater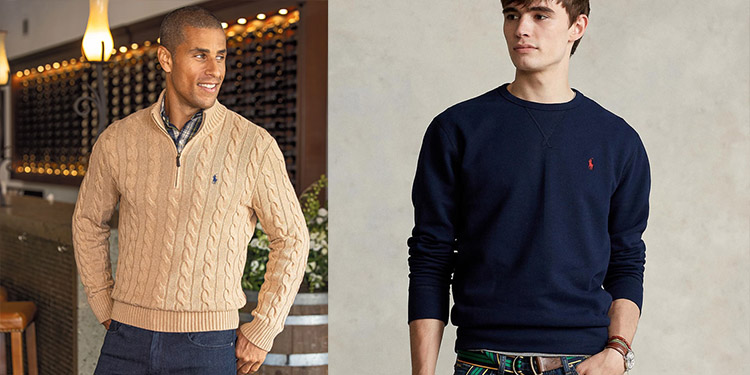 One of the best picks for a Christmas present for your boyfriend is the Ralph Lauren sweater.
They are classic quality sweaters that specifically do not only give one the sophistication needed but also the comfort while having them on.
Whether you go for the classic, cable-knit design or choose something a little more modern - even a cardigan-style sweater - when you go with this timeless brand, you are going to look good.
Your boyfriend will love the feel of the fabric and notice every stitch that went into his new great gift will look good and keep him toasty warm on a cold winter's day.
G-Shock Watch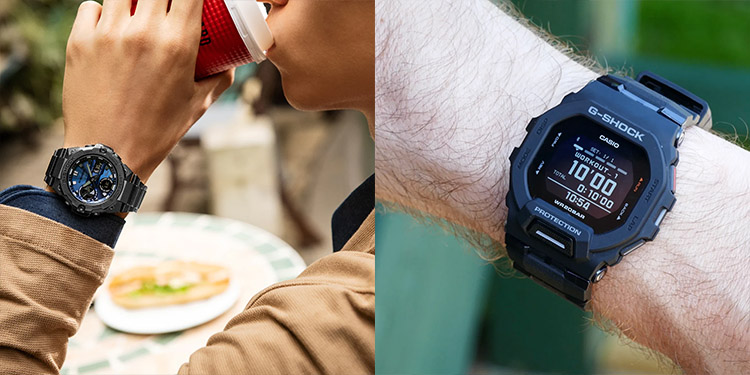 Does your boyfriend need a gift to notch up in style around their wrist?
Look no further than the famous G-Shock watch. This is an outright admired timepiece even by the most fashion-forward men.
The G-Shock is just the epitome of a rugged watch, much similar to that special guy out there. With its dope and tough style, this watch will withstand any kind of activity.
Whether he's going to the gym, climbing mountains, or simply wanting to make a fashion statement along with his daily get-up, this is the G-Shock made for him.
This is great quality, with the shock-resistant technology extending the life of his watch.
The G-Shock watch is available in many colors and styles to get him running across the perfect one.
Perfume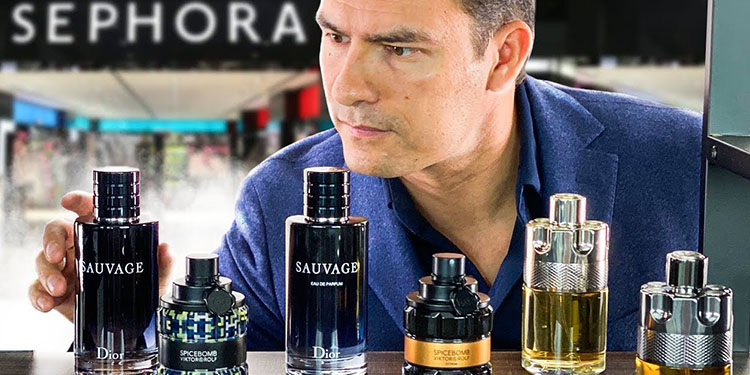 Looking for that perfect gift that will make him feel like a million bucks? Fine fragrance from Sephora is the way to go!
Sephora carries top-of-the-line fragrances for men for every personality, and it has the latest high-end designers, such as Dior, Tom Ford, and Armani, to name a few.
Whether he likes a clean, crisp smell or sexy and seductive, look no further.
Sephora has Woody notes, Amber, and citrus blended to give that special someone in your life the perfect scent to make him feel your warmth every time he puts it on.
Therabody Theragun Sense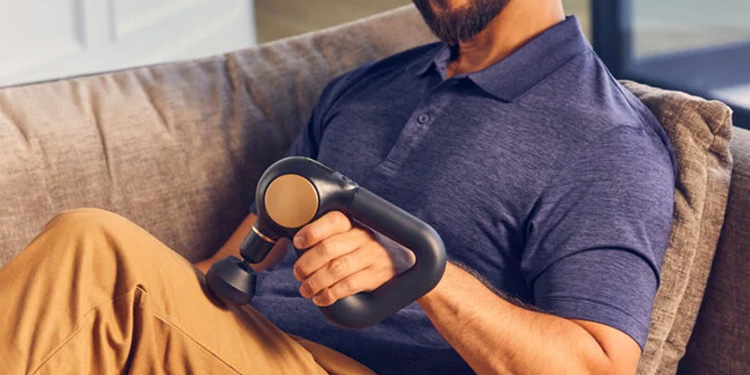 This Christmas, give your boyfriend a gift that's sure to light up his eyes: the Therabody Theragun Sense.
If he is into working out or just loves a good massage after a long day, this cutting-edge device is a total game changer.
Using percussive therapy to relieve deep muscle tension, the Theragun Sense provides instant relief and relaxation.
With its sleek design and smart features, it's like having a personal masseuse at home.
Whether he's looking to recover from a heavy workout, relieve stress, or simply spoil himself, the Theragun Sense is a must-have home device that will keep him rejuvenated all year long.
Rituals Gift Set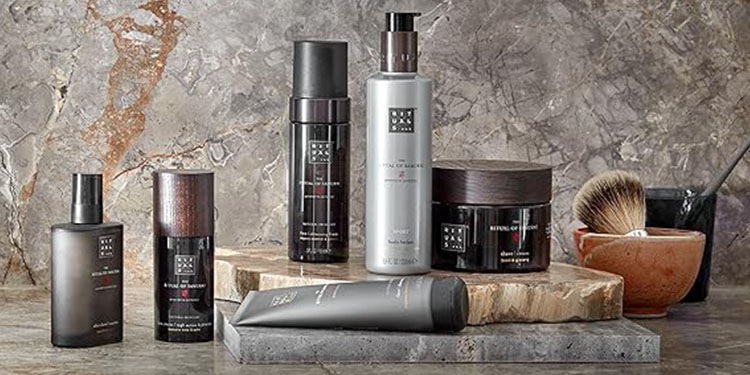 Give your boyfriend a luxurious present that will really spoil him this Christmas with a Rituals Gift Set. This would certainly up the ante.
Consisting of ultra-indulgent bath and body products, this really is a touch of at-home spa luxury that will make a real difference to a simple grooming routine.
Each product in the range is composed of natural, organic ingredients and essential oils that are designed to relax and restore the body after a long day.
Such a gorgeous and decadent-looking package makes it an altogether more serious bit of bathroom paraphernalia for any man.
Lego Technic
If your boyfriend is a fan of engineering and has a love for nostalgia, any of the LEGO Technic would be the perfect gift for him come Christmas.
These building sets are unlike your traditional LEGO experience.
Thanks to the gears, motors, and other mechanical elements holes in the LEGO sets, he can actually bring vehicles and machines to life.
He can create vehicles such as working machines, helicopters, replica cars, and robots.
The detail put into the LEGO Technic sets is extremely precise.
Whether he's a gearhead or just has a curious mind, these LEGO sets will keep him entertained for a long time.
Bose QuietComfort Earbuds II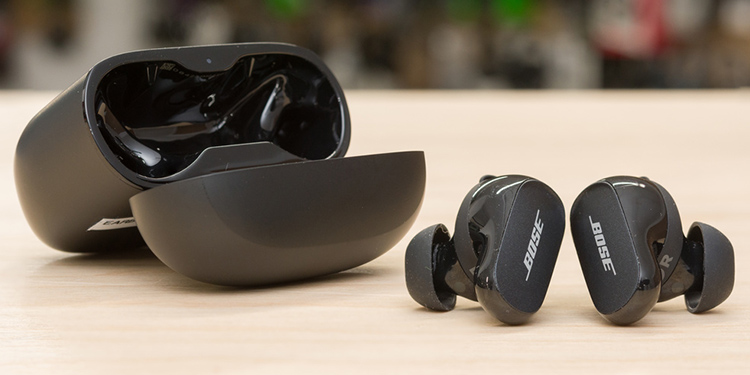 Introducing the Bose QuietComfort Earbuds II!
These sleek earbuds make an awesome gift for the boyfriend who loves his music.
Enjoy immersive sound paired with breakthrough noise-canceling technology that virtually eliminates distracting noises for a deeply satisfying listening experience even in noise-filled environments.
He'll be seamlessly switching from commuting to working out and lying on the couch with crystal-clear audio and earbuds that feel like they'll never come out.
Nike Sneakers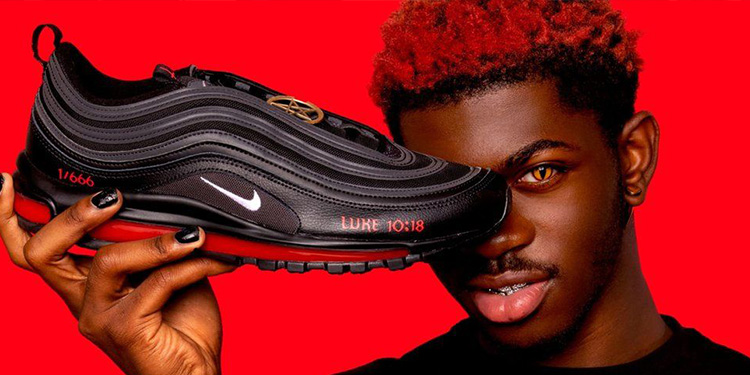 As far as men's trendy shoes go, Nike sneakers are always a winner.
Nothing beats the athletic appeal of a Nike sneaker; innovative design and eye-catching color make shoes like the Air Max or Air Force 1s—or newer additions to the collection like the React Element series—a flavorful addition to any guy's shoe game.
Obviously, all of this cutting-edginess is paired with the brand's patented comfort, so your boyfriend's feet will always be suitably encased in sleekness.
Braun Series 9 Pro Electric Razor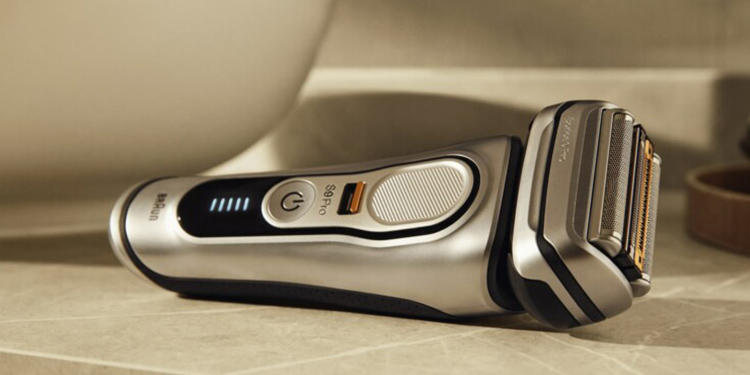 Get your man what he really wants this holiday season with the Braun Series 9 Pro Electric Razor.
The days of problematic shaves are over when your bae uses this for his grooming routine.
The Series 9 Pro ensures the closest shave with its five synchronized shaving elements.
Not only does it have four different cutting elements that attack every type of hair, but a built-in skin guard ensures that he won't walk away with any irritation.
The specialized middle trimmer captures every last hair, and the linear "sonic" motor gives him an automatic boost in power whenever he needs it.
The razor head is flexible for easy movement around the contours of his face and neck, but the head also locks in place for more precise shaving.
It offers a high-quality shave, but it is also large and heavy, providing a little more luxury to his grooming routine that most electric razors don't.
UGG Scuff Slippers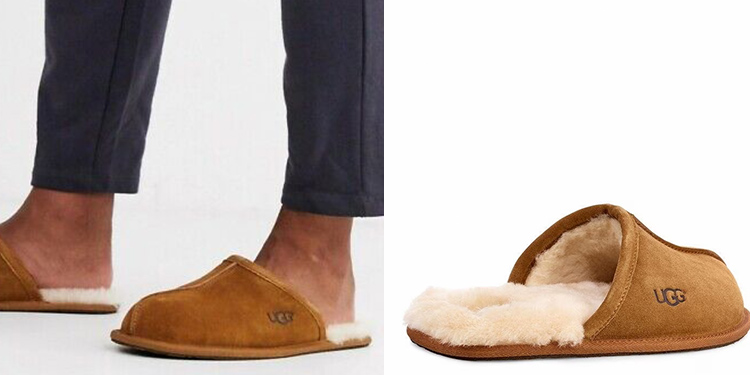 When it comes to pure relaxation, any person you ask would probably say their number one go-to was a pair of slippers.
UGG Scuff Slippers are the epitome of relaxation; they are made from sheepskin, which is soft and comfy.
They are lined with genuine shearling, which gives ultimate coziness to your boyfriend's aching feet.
The double stitching and durable rubber sole make these slippers perfect to slip on and off without ruining the craftsmanship of the shoe.
Not only are they comfortable, but they are also fashionable, so your boyfriend can wear his loungewear in style.
Apple Watch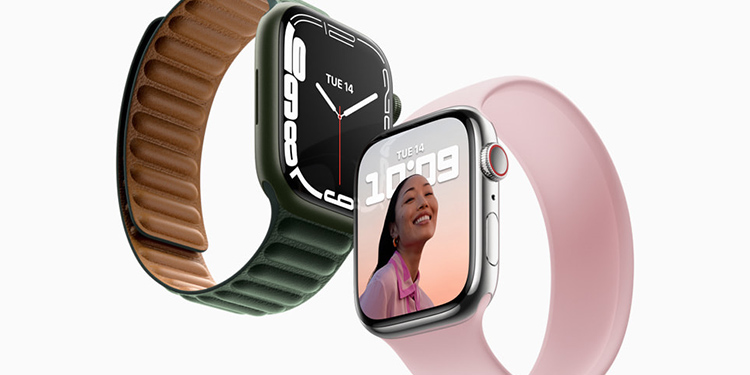 If you want a gift idea that'll make your boyfriend's eyes light up, you want the Apple Watch.
Sleek, stylish, and chock-full of advanced features, this is wearable tech's best showpiece for the modern man.
Not only will he be able to track his fitness goals, answer phone calls and texts, and pay for purchases with Apple Pay, but he'll also receive messages, travel directions, and even stream music and podcasts directly from his wrist.
With a variety of watch faces to choose from and tons of style options with interchangeable bands, he can always rock a timepiece that evokes his style.
Saatva Cloud Memory Foam Pillow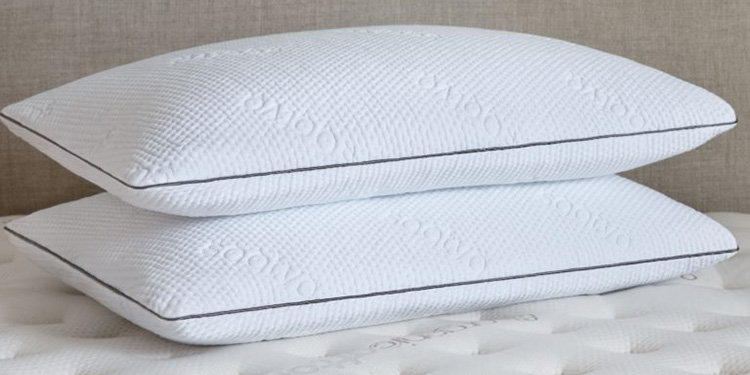 This Christmas, give your boyfriend the gift of ultimate luxury and comfort with the Saatva Cloud Memory Foam Pillow.
Crafted with top-quality materials, this pillow provides a cloud-like comfort that will get him fast asleep before his head hits the bed.
Its premium memory foam gives his head and neck the support they need and gently aligns his spine for optimal relaxation.
What's more, the 100% organic cotton cover lets air pass through for a cooling sensation during hot nights.
Pearl Bracelet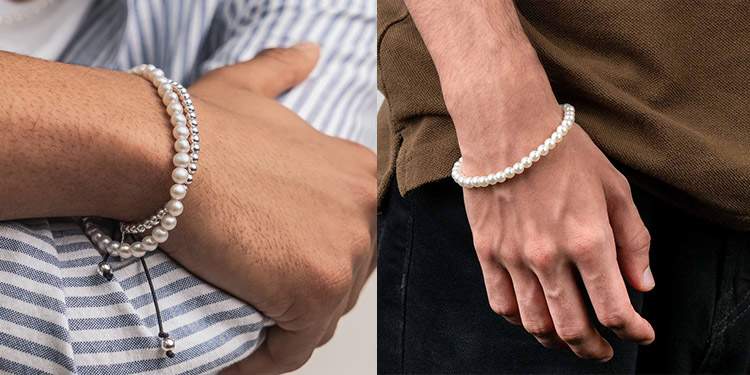 Treat your significant other to a gift that is as stylish and sophisticated as he is.
The sophisticated, elegant pearl bracelet by White Victoria is perfect for the man in your life who appreciates the finer things.
Featuring 10.0 - 11.0 mm white cultured pearls, this bracelet is a statement piece in men's jewelry.
The cultured pearls are accented with interlocking detail in a stunning silver setting, which adds a classic touch to this modern and innovative piece.
Marshall Stanmore II Wireless Bluetooth Speaker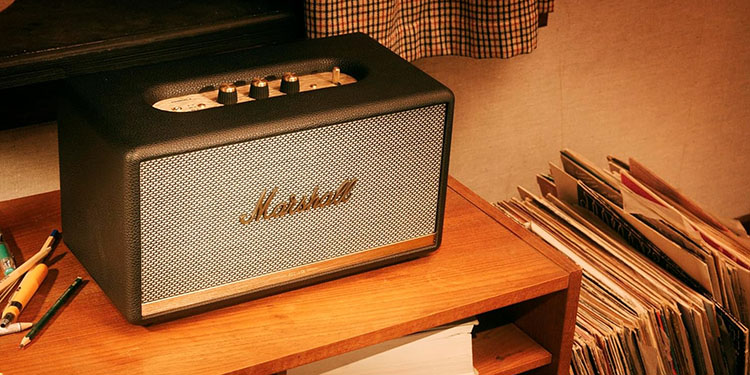 If your boyfriend is a music lover, he will love the Marshall Stanmore II Wireless Bluetooth Speaker as a gift.
The wireless speaker truly delivers on the famous Marshall sound. This portable speaker will truly bring the house down!
You can even adjust the equalizer settings in the app for a sound that's tailored exactly to his preferences.
The Stanmore II would make a stylish addition to a dorm room or is great for any music-lover boyfriend's apartment.
Football Ticket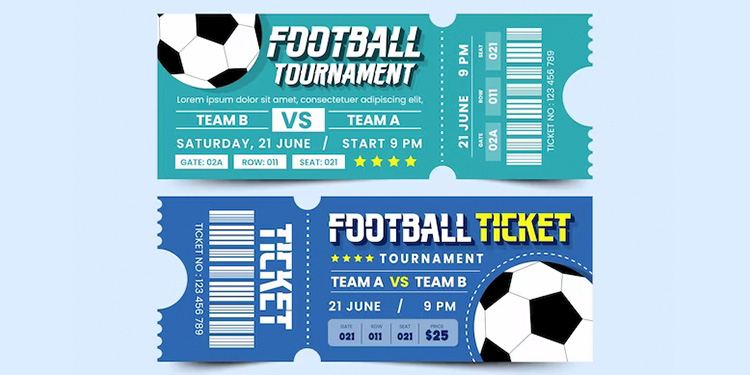 Giving your boyfriend two tickets to his favorite football game is a great Christmas gift idea.
Your boyfriend will be very excited to see his favorite team play live.
Even if your boyfriend has a favorite NFL team, he will be grateful that you went through the effort of finding such a thoughtful and exciting gift for him.
You can strengthen your bond by enduring the game by his side, cheering loudly and proudly for his favorite team.
PlayStation 5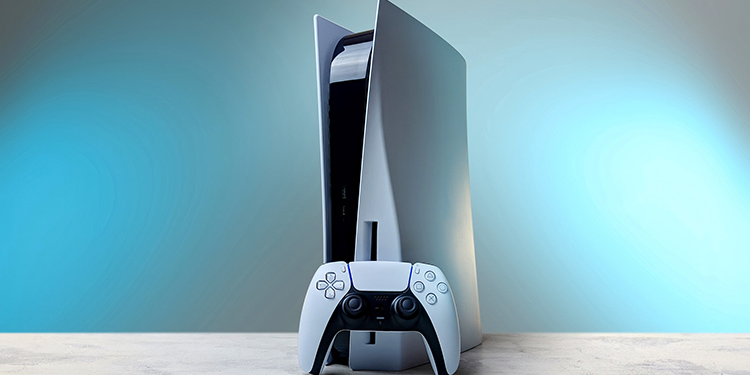 The number one gift this Christmas is the super popular PlayStation 5.
This awesome gaming system has hit the streets with unbelievable graphics, amazing gameplay, and a whole new level of entertainment.
Be it a serious gamer or someone who does games casually to relax once in a while, the PS5 is definitely going to light up your boyfriend's eyes this festive season.
Bombas Sock Gift Box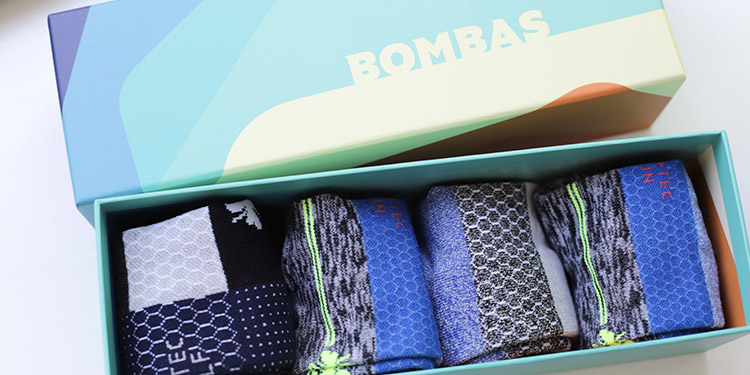 There are few things cozier than putting on a fresh pair of warm, comfortable socks.
Between the other items that he received for Christmas, give your boyfriend the ultimate comfort with a Bombas sock gift box.
They will show him that you really do know what love and comfort is. These socks aren't just regular socks.
They are socks that have been designed and obsessively re-engineered to make them the most comfortable or perfect socks that have ever been.
Every little detail on these socks has been thought out.
That is why the seams seem to disappear and why they feel light on your feet.
These are what comfortable socks should feel like.
Kiehl's Shave Collection Set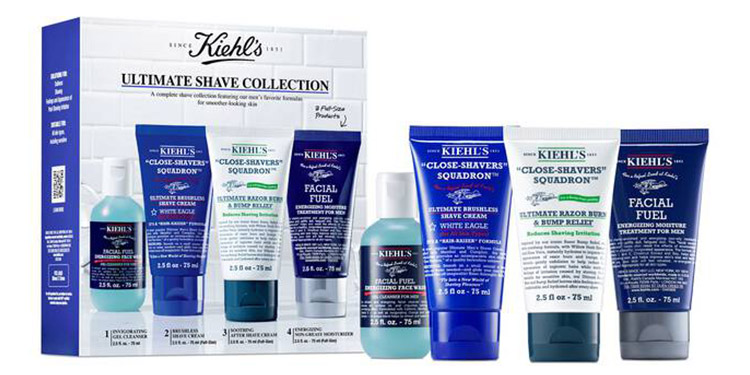 If your boyfriend is a true man-groomer, then the Kiehl's Shave Collection Set will make for one of the best gifts for him.
The set includes everything he needs for a comfortable, close shave - Facial Fuel Energizing Scrub to prep and exfoliate the skin, Ultimate Brushless Shave Cream in White Eagle to soften the beard, and Ultimate After Shave Balm to soothe the skin post-shave.
Of course, along with making his grooming routine a lot more extravagant and luxurious, this gift set will leave him with inexplicably fresh, full-of-life skin.
Leather Wallet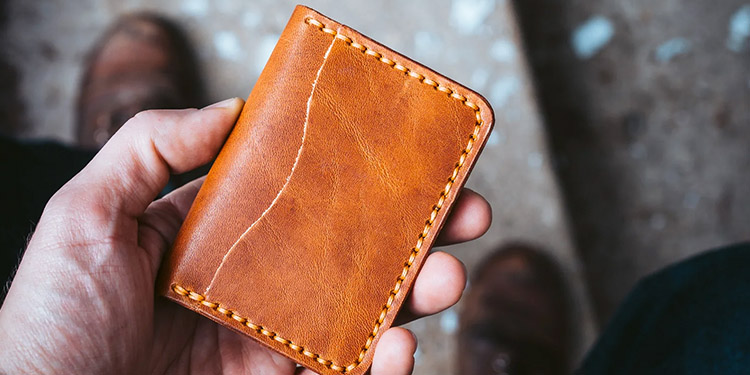 If your boyfriend is in the market for a stylish yet practical accessory, a high-quality leather wallet is a failsafe choice.
Not only will it keep his cash and cards organized — in a dapper manner, to boot — it adds a touch of sophistication to every outfit.
We've rounded up the best leather wallets for boyfriends, both from Nordstrom and Farfetch.
These two online retail giants offer everything from minimalist cardholders to full-grain wallets with pockets aplenty.
Does he go for classic brown leather, or is he more trendy (read: black)?
Take a look at these luxurious leather wallets for men. It's safe to say there's an option for every kind of guy here.
Hyperwear SoftBell Soft Adjustable DumbBell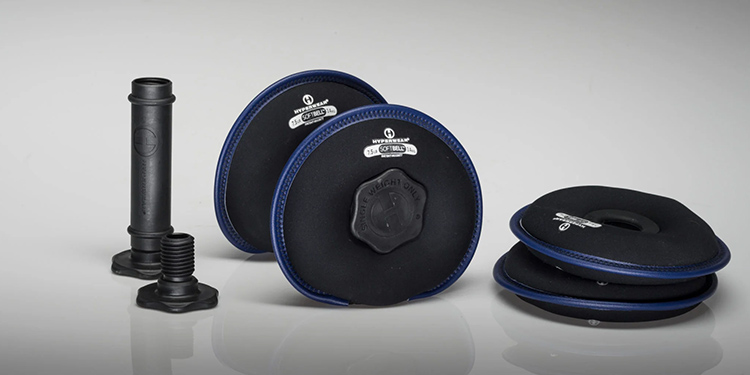 The Hyperwear SoftBell Soft Adjustable Dumbbell is a great gift for your boyfriend who is a health, fitness, and wellness enthusiast or who wants to start his journey to a healthier lifestyle.
Ideal for both a HIIT workout or strength training, these dumbbells aren't your average weights.
These are soft, adjustable dumbbells that have been designed to give the guy on your shopping list a safer and more pleasurable workout experience.
He can adjust the CrazyBells SoftBell 40-pound dumbbells to his desired weight from 3 pounds to 40 pounds, allowing him to focus on various strength exercises.
Bottom Line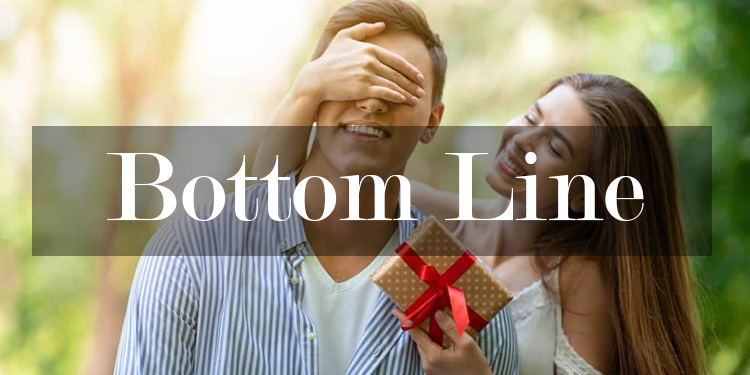 Don't settle for a gift that's just good enough for your boyfriend. Give him something mind-blowingly awesome this Christmas.
We've hand-picked the top 20+ Christmas gifts for your boyfriend.
We have fashion-styled accessories, the latest cutting-edge gadgets, and fabulous ideas for the fitness equipment loved by all you fantasy football-loving, gym-addicted guys.
All the essentials a guy needs, either fashionably conscious or technology-oriented, or his health and fitness!
This Christmas, show him you love him and get something meaningful.
Please give him a gift he'll never forget, and those moments will last forever.