20+ Top Christmas Gift Ideas for Your Girlfriend
05 Nov

Ho-ho-ho, it's Christmas coming! And what a Christmas without gifts?
As a fashion expert, I know just how daunting it can be to select the perfect Christmas gift for your girlfriend.
On one hand, you want to make her eyes light up with joy when you surprise her with something awesome.
On the other hand, you're also looking for something stylish, trendy, and totally reflective of her unique taste. The options are truly endless!
From outfits to tech gadgets, there is a mirage of the directions with which one can take a gift.
Well, fortunately for you, I have painstakingly curated a list of the top 20+ Christmas gift ideas your girlfriend is bound to love.
Consider what she loves - be that fashion, technology, or both - and choose something sure to make her feel super special and appreciated this holiday season.
So get ready to knock her socks off with something amazing!
Apple AirPods Max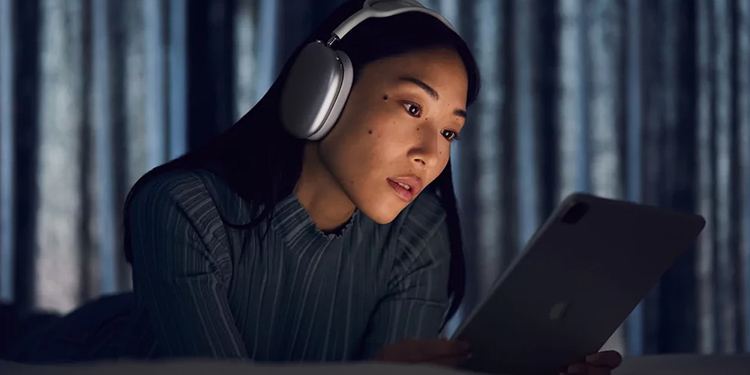 If your girlfriend has a love for both technology and style, the Apple AirPods Max is a gift that she would adore.
These sleek AirPods are over-ear headphones available in multiple vibrant colors that are a gift that's guaranteed to get her to say omg.
Each AirPod Max is constructed with high-fidelity audio, active noise cancellation, transparency mode, spatial audio, and adaptive EQ to give her the total audio experience.
These luxury headphones will give her the premium comfort and the best sounds she needs.
UGG Tazz Slippers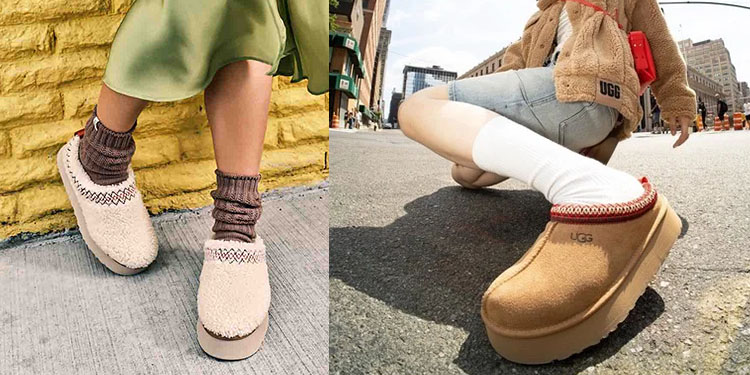 Do you know that UGG Tazz Slippers have become the top Christmas gift idea of the year?
They are flying off of the shelves at a record pace. These fun and funky slippers are a great combination of UGG comfort and style.
Your girlfriend will love how warm and pampered her feet will feel in this cozy suede slipper lined with fluffy sheepskin.
The durable rubber outsole is perfect for indoor or outdoor wear.
Everyone seems to be falling for these soft suede slippers.
Tazz slippers are available in many colors, so they go with just about anything you can think to wear around the house.
Order yours today before they sell out again!
Click & Grow Smart Garden 3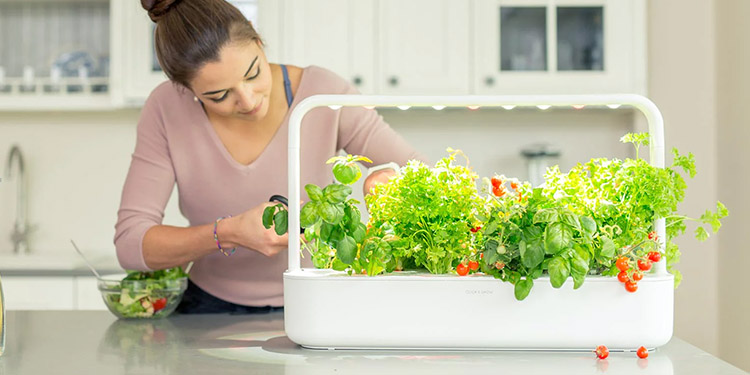 If your girlfriend has a thing for fresh herbs and plants but can't seem to keep them alive, the Click & Grow Smart Garden 3 is the perfect solution.
It's the ultimate indoor garden, allowing her to grow anything from herbs to veggies to flowers with zero effort.
It's self-watering and features LED lights that emit just the right amount of light for growth, so she'll score a pretty great garden right from her kitchen counter or living room.
It's also sustainable living at its finest.
Jacquemus Bag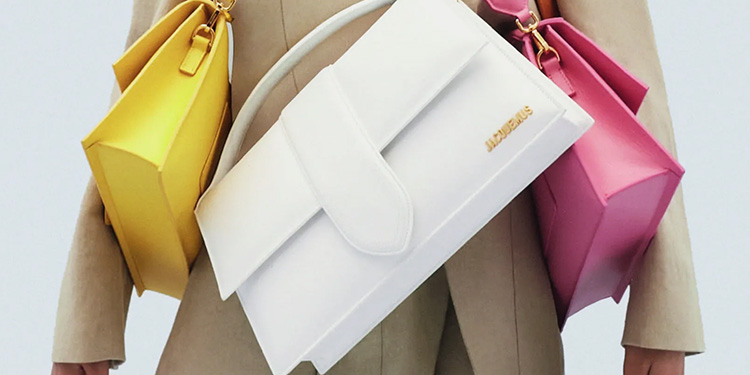 Jacquemus is a luxury French fashion brand that has made a huge name for itself in the realm of unique and avant-garde fashion.
One of their signature pieces is the Jacquemus Bag. It's a beautiful example of creativity, exquisitely designed in every fold.
The bag is clean and crisp with its bold structure, making it exquisitely eye-catching.
A fun and flirty bag that comes in a variety of colors and sizes to definitely wow your girlfriend.
Diptyque Candle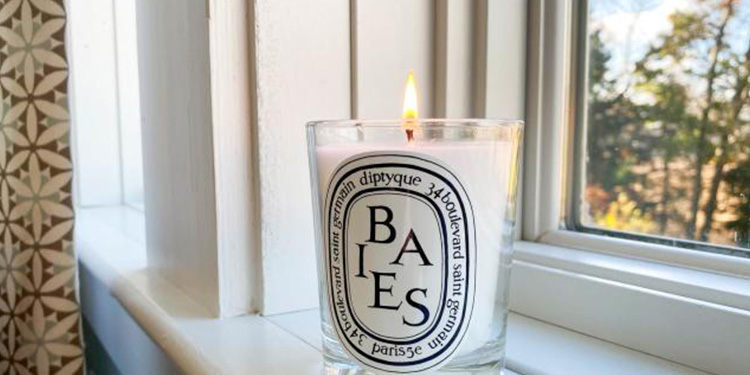 What better than giving the best French candles from Diptyque?
She will love this luxurious gift and think of you when lighting up this amazing scented candle.
Diptyque candles have long been considered one of the most indulgent home fragrance lines.
Each exquisite scent, contained in its elegant glass vessel, is derived from only the most authentic ingredients.
Delight in the pure scents of Baies, Figuier, Feu de Bois, and Pomander, just to name a few, and be transported from your home to a simpler, purer place.
Choose as per her preferences!
Polaroid Now+ Bluetooth Connected I-Type Instant Camera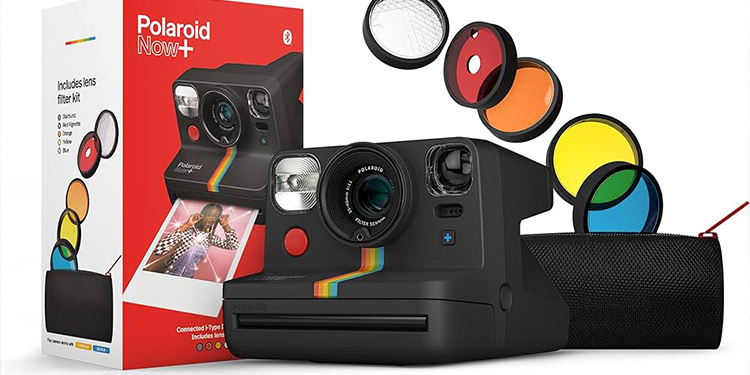 The Polaroid Now+ Bluetooth Connected I-Type Instant Camera is the perfect Christmas gift to get your girlfriend, who loves to capture memories.
It's the perfect blend of classic nostalgic photography with a trendy, modern design that she will love.
The Polaroid Now+ camera is the perfect blend of retro, classic, and trendy design.
It is Bluetooth-connected, allowing the photos that she takes on her phone to be sent straight to the camera to print in high quality.
This way, she can display all of her best photos right on the fridge with instant photos.
Spend Christmas Day going through all of your best memories together with the fun that this camera will create!
Charlotte Tilbury Advent Calendar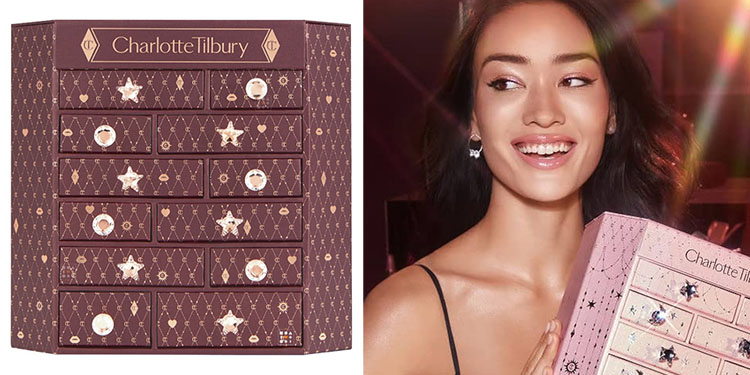 If your girlfriend is a makeup maven, the Charlotte Tilbury Advent Calendar will blow her mind.
It's packed with full-sized and mini luxury beauty surprises that'll make counting down to Christmas a little more magical.
Each little pull-out drawer unveils a treasure to add to her collection of makeup, skincare, and red lipstick.
From the superbrand's most iconic lipsticks to mesmerizing eyeshadow palettes, it's 24 days of pure, unadulterated glamour.
And every morning, she'll feel like the prettiest woman alive.
Dyson Airwrap Multi-Styler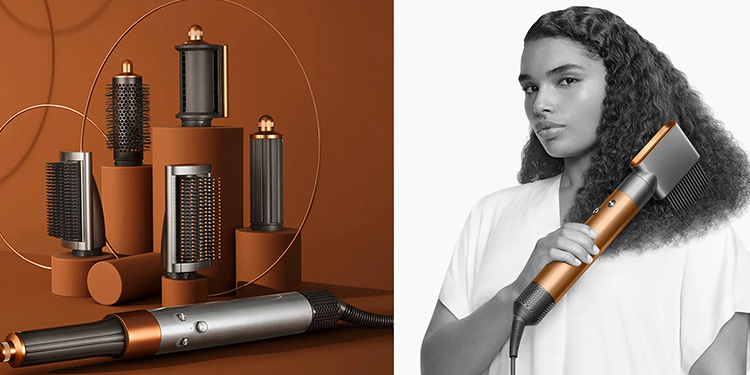 The Dyson Airwrap Multi-Styler is a fantastical and innovative gadget that every self-respecting trendy girlfriend fancies owning.
It's a magic-looking stick that uses air and heat to curl, wave, smooth, and (yes!) give volume to hair ― all of which is done without extreme heat exposure or causing damage to the hair.
Using intelligent technology that measures air temperature and adjusts airflow, this hair tool can handle all hair types.
It also comes with various attachments that promise oh-so-many dream hairstyles.
Victoria's Secret Pajama Set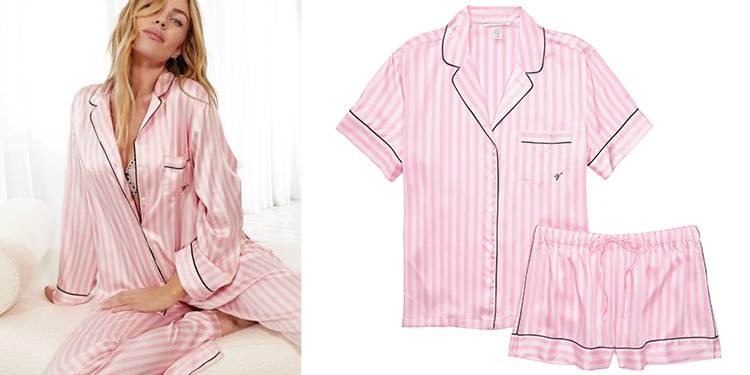 For a top Christmas gift idea for your girlfriend, think luxury - Victoria's Secret pajamas.
Victoria's Secret Pajamas are made of soft, silky materials that things usually made of luxury are made from.
Not only are they luxurious, though, but they also look luxurious.
When you give the gift of Victoria's Secret Pyjamas to your girlfriend at Christmas, she will be receiving a gift that she can wear for many cozy nights in... or even lounging around on those lazy, all-day Saturdays.
Barbara Sturm Winter Kit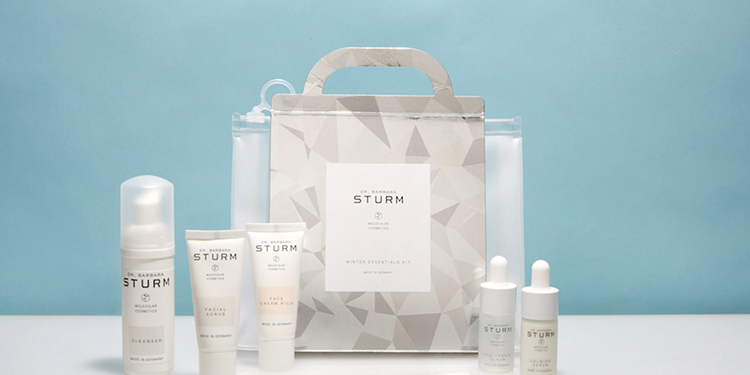 Get your favorite girl the Barbara Sturm Winter Kit so she has everything she needs to keep her skin hydrated during the colder months.
This seven-piece collection has been curated specifically for the winter season, including the brand's cleanser, night serum, calming serum, super anti-aging eye cream, super anti-aging face cream, lip balm, and face mask.
The result of the luxurious products from Barbara Sturm is an incredibly hydrated, nourished skin that glows as well. Trust me, she will be satisfied!
White Victoria Pearl Earrings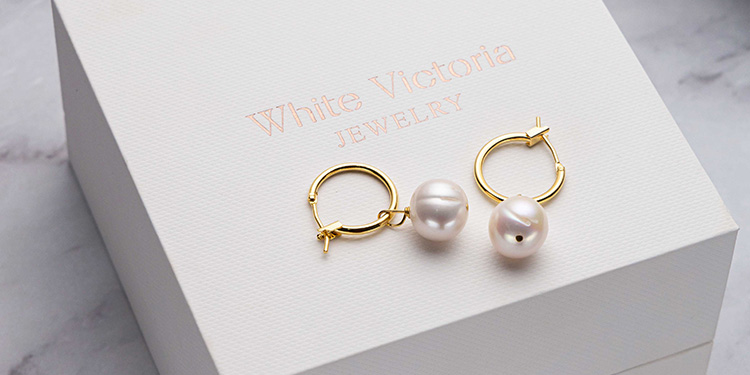 Exuding an aura of elegance and sophistication, our White Victoria pearl earrings embody all fancy things.
Delicately made by hand using only the classic beauty of iridescent pearls and sterling silver or gold.
The White Victoria Pearl Earrings will forever be a timeless piece that can easily transition from casual chic to a classic evening ensemble.
Be sure to choose the ones that will fit her personality and style – they will be perfect for dressing up any outfit or event with their classic beauty.
Ruslan Baginskiy Hat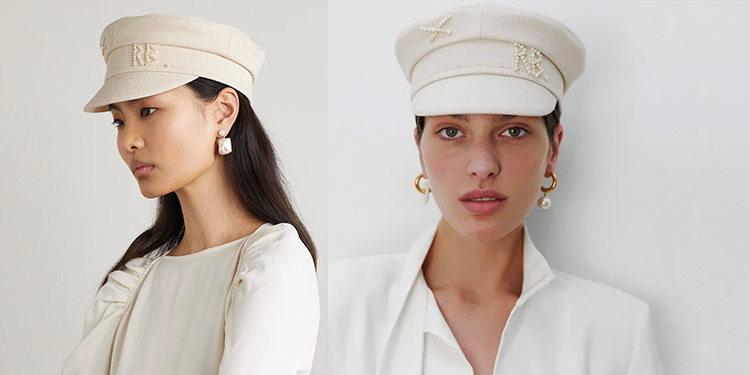 This Christmas, elevate your girlfriend's style with a gift she will treasure for years to come: a Ruslan Baginskiy Hat.
With a distinguished and unique design, these hats are a first choice for fashion bloggers and celebrities, and it's easy to see why.
Each hat is expertly crafted, using only the finest materials, such as cashmere and wool.
Not only is this winter essential fashionable, but it also keeps her warm throughout the winter season.
From berets to baker boy caps, each hat is carefully accented with the brand's signature detailed embroidery or chic embellishments, which will make sure that she always looks fab.
SPA Gift Card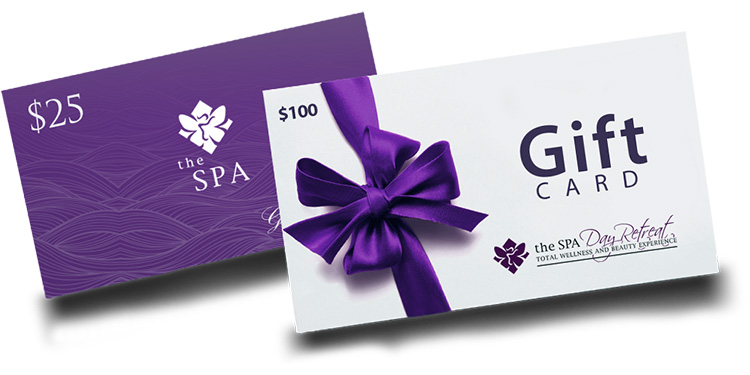 A spa gift card is amongst the top Christmas gift ideas for your girlfriend. It will be a thoughtful gesture and, it is needless to say, she will absolutely adore it.
The spa gift card gives her the privilege of getting treated luxuriously through massages, facials, manicures, pedicures, and many other treatments.
Since most of the spas have Christmas vouchers available, you can go and pick the ones that you like or get a gift card of a particular amount from a spa chain.
Dior Brooch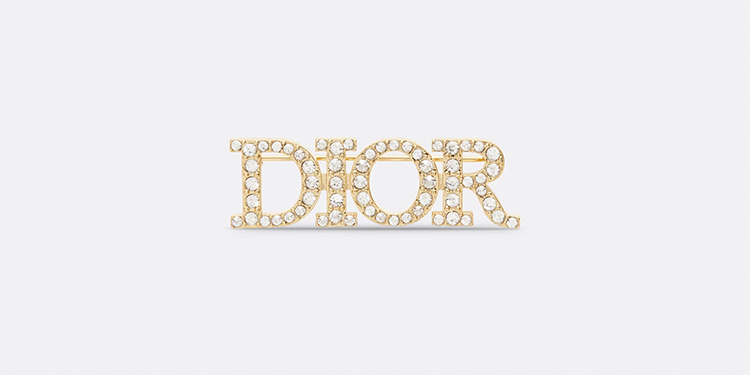 The Dior brooch is a highly coveted, iconic fashion accessory that says luxury and elegance.
Master craftspeople at the House of Christian Dior design these glittering pieces of jewelry that make a bold statement in her wardrobe.
Dior creates its broaches with an attention to detail that makes them second to none.
Whether you choose a brooch with sparkling crystals or the latest vermeil Dior log brooch, the elegant design can dress up a coat, jacket, or sweater or enhance a scarf, hat, or other accessory.
These magnificent pieces of jewelry are not just a fashionista's statement but a lovely keepsake that will be cherished for a lifetime.
Rituals Gift Set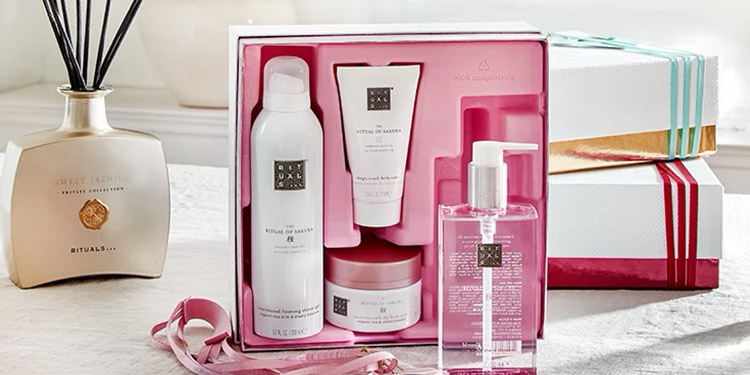 If you're looking for Christmas gift ideas for your girlfriend, the Rituals Gift Set is an enchanting gift that pampers and soothes.
The Rituals Gift Set is a lush collection of shower gels, body lotions, and scented candles infused with fragrances that transport her to the Far East.
Let her rediscover tranquility with a spa experience at home, in the bath or shower, or beside a cozy candlelit bedside.
The Rituals Gift Set isn't just skin nourishing but also a minute of tender, loving self-care.
AMI Paris Sweater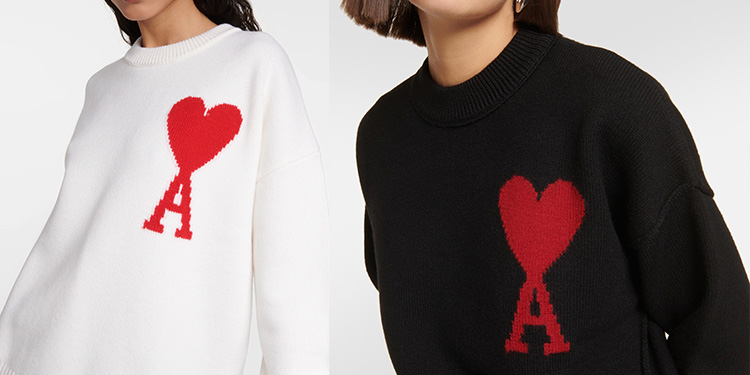 Every fashion-conscious girlfriend should own The AMI Paris Sweater.
This sweater is made for demanding women who require quality, comfort, and style.
Its attention to detail is obvious, and for these reasons, it is the go-to fashionable sweater for every girlfriend.
Since The AMI Paris Sweater is so soft and made with the finest of fabrics, it will keep out chills.
The sign of AMI Paris closet is found on the sweater, and this adds the only amount of style and elegance that the sweater needs.
Whether it is worn with a pair of jeans or with a dress or a skirt, your girlfriend will look elegant.
Milk + Honey Art of Bath Gift Set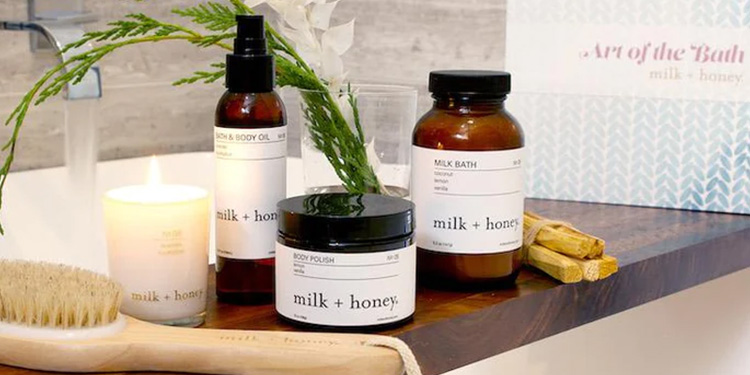 Spoil your girlfriend with a lavish Milk + Honey Art of Bath Gift Set.
The ultimate gift package, it includes all she needs for a classic and complete bath situation.
In particular, it contains Milk Bath No. 5, Bath & Body Oil No. 08, Body Polish No. 05, and Votive Candle No. 08.
To complete the process, the set also includes a high-quality brush for skin massaging and stimulation.
A Weekend Getaway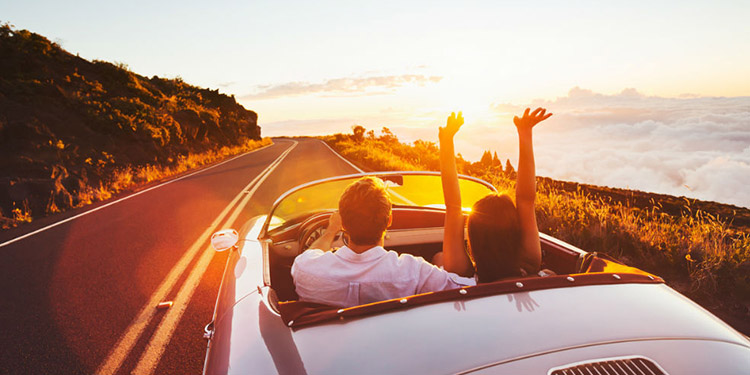 Do you have an adventurous girlfriend who loves exploring new places?
We've got the perfect Christmas gift for your girlfriend who loves adventure and exploration.
How about whisking her away to a beautiful bed and breakfast in the countryside?
Or would a luxurious stay at a beachside resort be more her style?
A weekend of escape in another place enables you and your girlfriend to have a breath of fresh air and some romantic moments together.
In another place, you can hike through stunning nature trails or stroll through colorful city streets hand in hand.
Or maybe you just want to lounge by the pool?
Nike Blazer Sneakers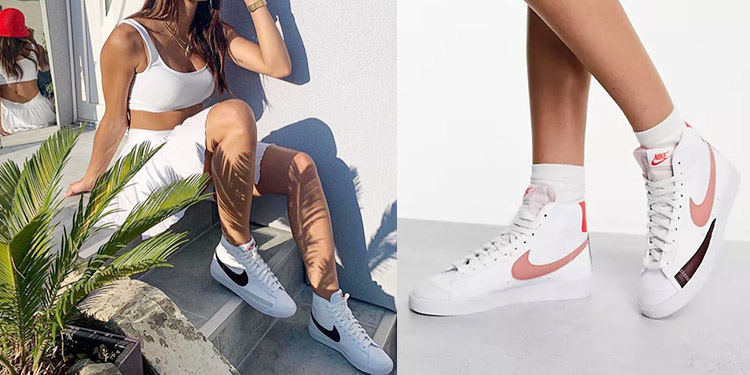 A pair of Nike Blazer shoes is the perfect holiday present for your girlfriend.
These iconic basketball sneakers have been a hit with ballers and casual dressers alike since they first debuted in the early 70s.
The suede or leather upper features contrasting laces, while the long-wearing rubber outsole delivers supreme traction during pickup games at the local rec center.
Available in fashion-forward colorways or monochrome neutrals, Blazers are up the dressy athletic ante on either shorts or trousers.
Perfume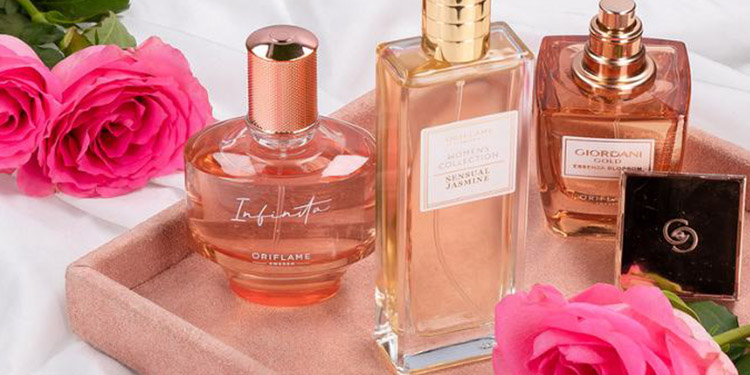 A timeless and classic gift for your girlfriend is a luxurious perfume bottle.
The sense of smell has the power to evoke memories and emotions, which makes perfume a thoughtful and intimate gift.
Something she will actually put to use as opposed to a great deal of trinkets.
It allows her to indulge because it's something she might not typically have the budget to buy for herself.
Find a scent that suits her personality, whether it's soft and floral or deep and spicy.
There are a variety of options available at Nordstrom and Sephora.
Bottom Line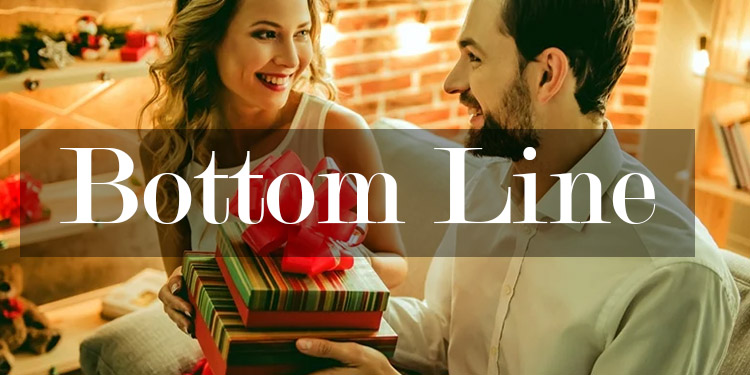 Please don't give her a Tyrone Biggums White Christmas when it comes to your girlfriend's gift!
Here, you will find something that perfectly matches her tastes and personality, which will show her what she means to you.
Whether she's a fashionista, workout queen, or tech whiz—this list of 20 top Christmas gifts has perfect picks for every personality.
No matter the price range—there is definitely something on this list your best friend will love.
So go right ahead and check out these presents today and waltz into her heart.
Who knows, with a whole lot of luck, this Christmas time could just be the beginning of something totally magical.