20+ New Year's Pearl Jewelry Recommendations
18 Jan

Welcome to the New Year and all its glitz and glamour! Why not usher in a fresh start with some exquisite pearl jewelry this year?

Pearls are timeless and classic; they symbolize purity, innocence, and beauty. They have been the go-to choice for special occasions and events for many years. Now, they're having a fashion revival, with many exciting and beautiful ways to wear them.
As a jewelry expert, I can assure you that this year's collection of pearl jewelry is the best yet. There are so many beautiful options to choose from you'll be spoilt for choice.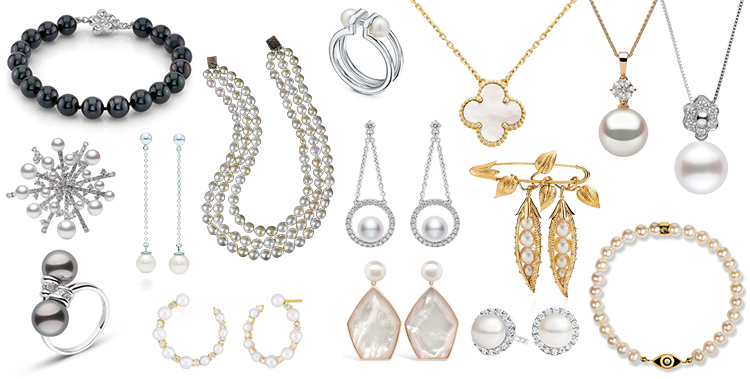 I've rounded up 20+ of my favorite pieces to help you find the perfect one for your loved ones or yourself. So whether you're looking for a statement piece of jewelry or something more subtle, you'll find it here.
So, let's take a quick look at some of the best pearl jewelry this year. Get ready to dazzle! Let's begin! Happy New Year!
20+ New Year's Pearl Jewelry Top Picks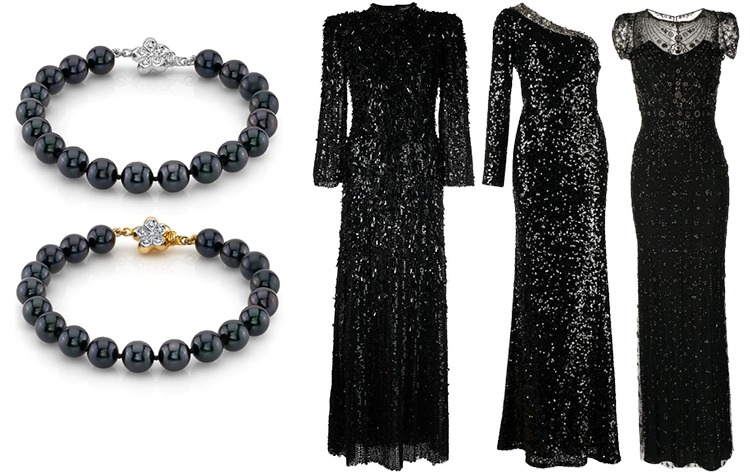 Pearls of Joy luminous Akoya pearl bracelet consists of 7.5-8.0mm round pearls of AA+ quality, strung with silk thread and double-knotted between each one.
You can easily match this bracelet with a classic black dress with sequins for a sophisticated look.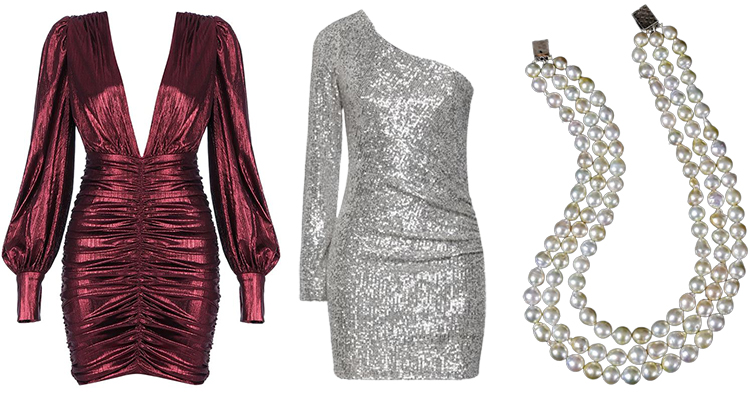 This natural baroque shapes three strings south sea pearl necklace is the perfect accessory for any occasion. The pearls are all different sizes and shapes, giving them a unique and exciting look.
This necklace would go well with any outfit for celebrating New Year's Eve, making it a must-have piece in your jewelry collection.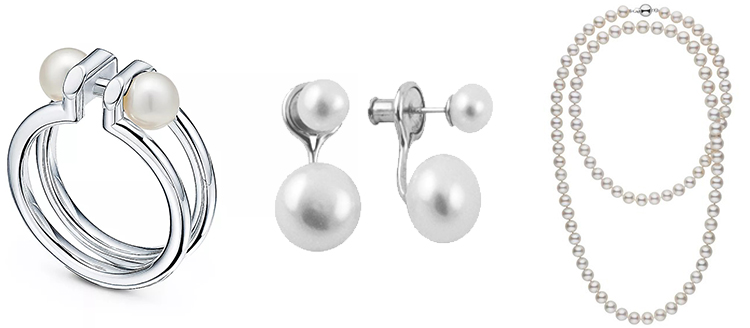 If you're looking for something unique and special to wear this New Year's Eve, then the Tiffany & Co. Double Pearl Ring is a great choice. This beautiful piece features two lustrous freshwater pearls in a sterling silver setting.
You can match this piece with modest silver pearl earrings and a strand necklace for an elegant and timeless look.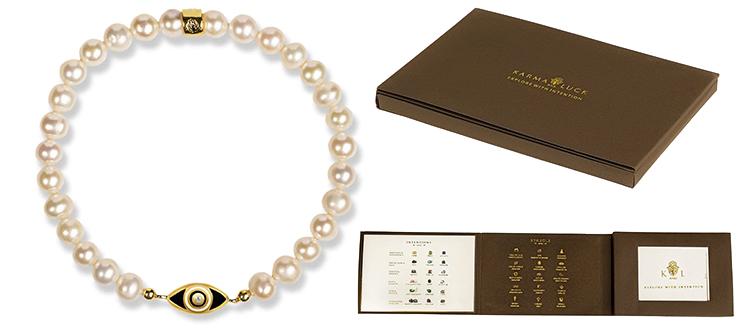 This bracelet, protecting your energy, updates the classic pearl trend. And what's the best way to start the New Year off on the right foot? The Karma and Luck-protected reverie bracelet offers an elegant reminder of peace, protection, and harmony.
With its white freshwater pearls, gold accents, and diamond chip, this bracelet is a must-have for the New Year!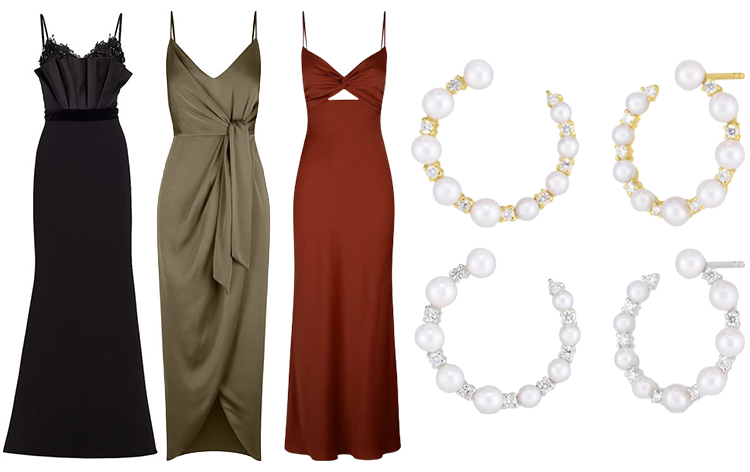 If you're looking for something more subtle yet still glamorous, then the Pearl and Diamond Circle Studs from Ring Concierge are the perfect accessory. With a small circle of freshwater pearls surrounded by diamonds, these earrings are sure to turn heads.
You must wear them with a beautiful long dress for a classic and romantic look.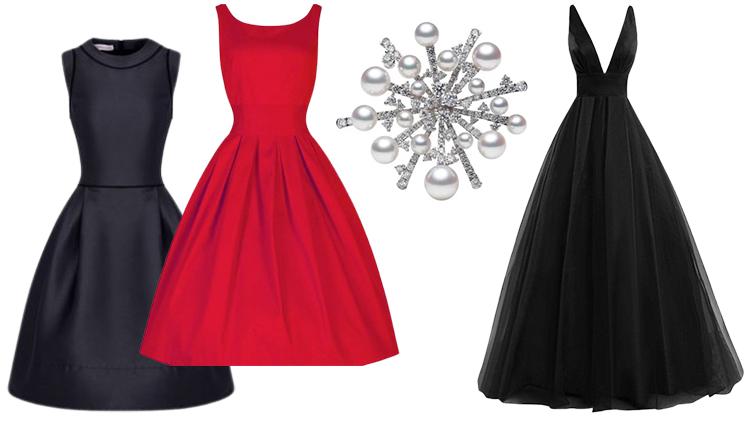 Whether you are looking for something different from simple earrings or necklaces, the Mikimoto Splash Collection Brooch is a great pick. The brooch features a mix of Akoya pearls and diamonds, giving it an elegant and luxurious look.
This brooch will look amazing with a simple red or black dress or gown for a festive New Year's outfit!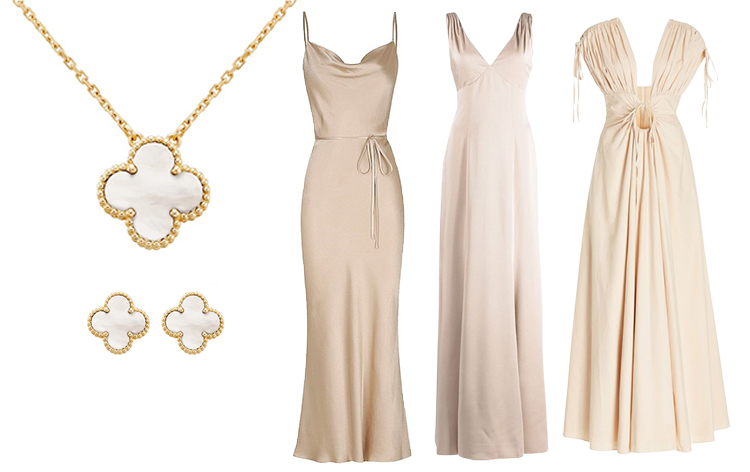 The Vintage Alhambra Pendant is perfect for a piece that stands out from the crowd. This pendant features a beautiful design of mother-of-pearl and 18K gold making it a statement piece.
If you want to look glamorous but low-key, this piece can be matched with a simple long beige dress and Alhambra Earrings!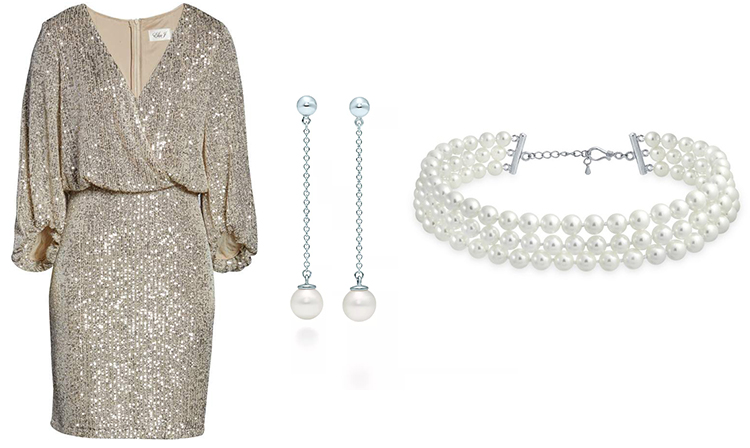 If you want to opt for the perfect pair of earrings for a New Year's Eve look, then the Tiffany & Co Ziegfeld Collection Pearl Drop Earrings are perfect. This collection references Tiffany's creations from the 1920s, borrowing design elements from the iconic Ziegfeld Theatre and embodies the elegance of the Jazz Age.
They feature freshwater cultured pearls in a sterling silver setting, giving them an elegant and timeless look. You can easily match them with a pearl choker necklace and a cocktail dress for an unforgettable look.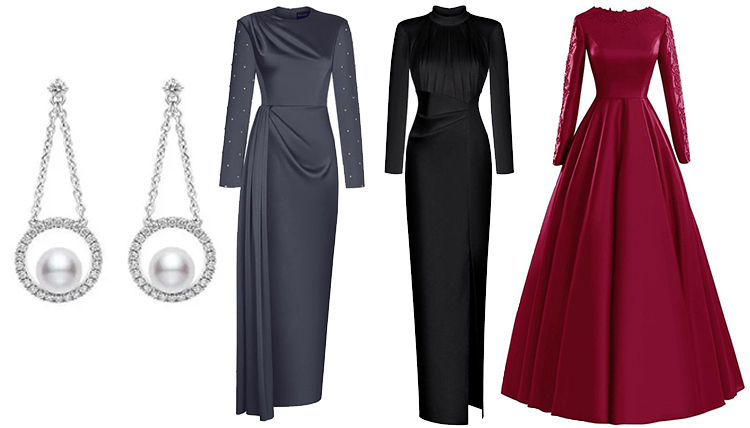 These Mikimoto Circle Collection Pierced Earrings are the perfect choice for an eye-catching and unique statement piece. They feature a circle of Akoya pearls framed by diamonds and set in white gold.
The earrings are sure to make heads turn and look great with a long sleeve evening dress for your New Year's Eve celebrations.
The Blue Nile Freshwater Cultured Pearl and White Topaz Drop Hoop Earrings are an excellent pick for an edgy and modern look. These earrings feature a single freshwater pearl drop framed within a hoop of stunning white topaz stones, giving them an elegant yet stylish look.
These earrings can be paired with a pearl pendant necklace and an off-shoulder dress for a daring and stylish look. With this beautiful combination, you are sure to make an unforgettable impression!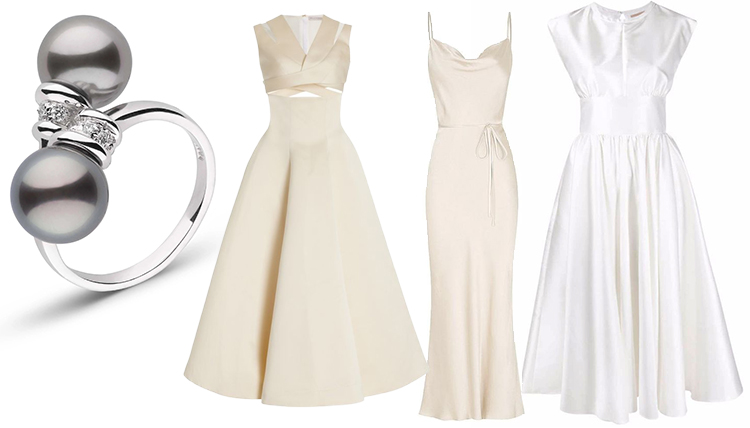 The Royalty Collection Tahitian Pearl and Diamond Ring is the perfect statement piece if you want to make a grand entrance. The ring features a stunning Tahitian pearl centerpiece surrounded by shimmering diamonds, giving it an alluring and luxurious look.
You can pair this ring with a white or cream dress and a matching pearl necklace for an elegant and timeless look.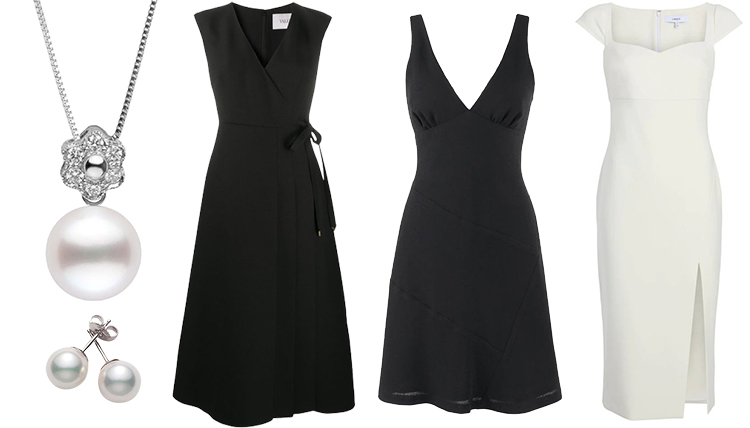 The Rosette Collection 10.0-11.0 mm White South Sea Pearl and Diamond Pendant are perfect for a chic look. This pendant features a single white south sea pearl set in a sterling silver and diamond setting.
It will look great with a classic long black or white dress and matching earrings. With this combination, you will surely be the night star!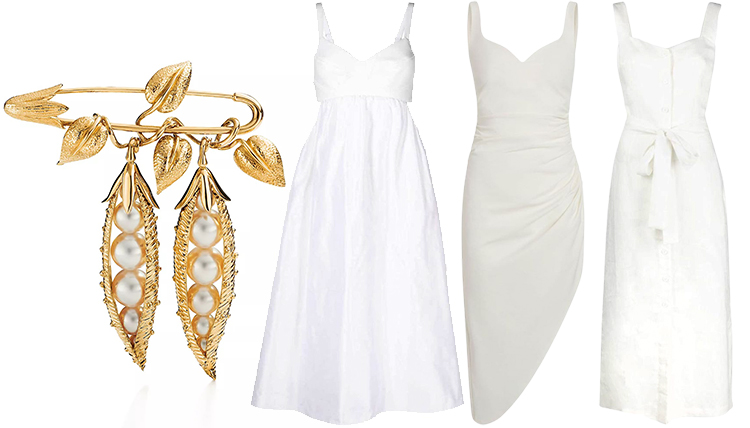 Complete your New Year's Eve look with the Tiffany & Co. Schlumberger Peapod Brooch in Yellow Gold with Cultured Pearls. This piece is part of the Schlumberger Collection, inspired by the work of French designer Jean Schlumberger who joined Tiffany & Co. in 1956.
This timeless brooch features a peapod design with eight cultured pearls and 18K yellow gold accents, which make it an excellent piece for the special occasion. Wear this brooch with a white dress for an eye-catching look that will turn heads.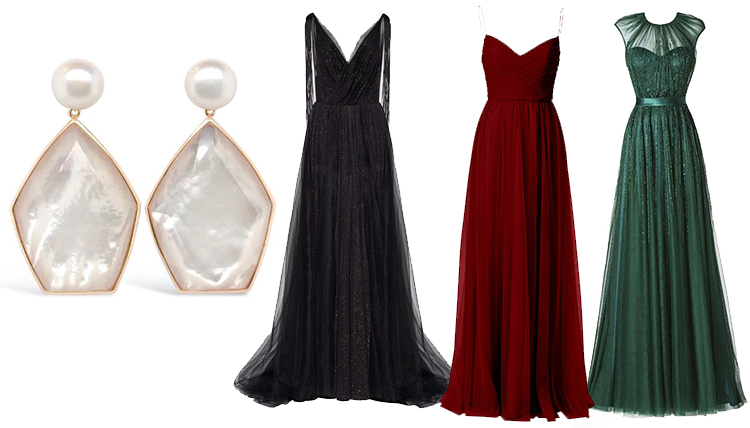 For a bold and dramatic look, the Olivia & Pearl Aphrodite Statement Earrings are perfect for your New Year's attire. The beauty of the ocean and refined elegance inspires these mother-of-pearl drop earrings.
They feature baroque pearls and sapphires set in an 18ct gold setting, which will look stunning with a long gown or floor-length evening dress. With these earrings, you are sure to make a statement that will last!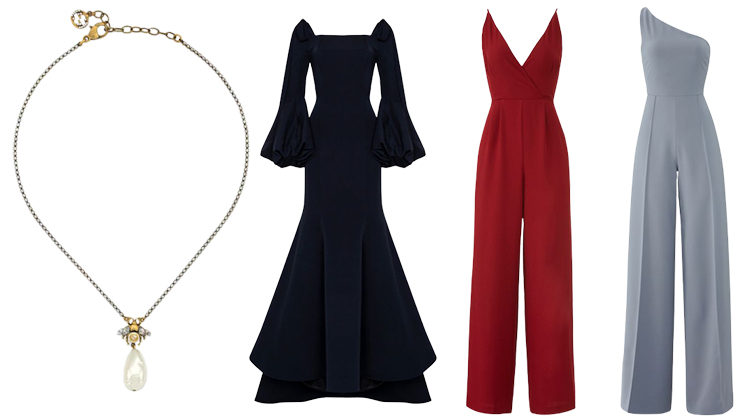 The Gucci Bee Necklace with Pearl is the perfect finishing touch to your New Year's outfit. This necklace features a gold bee pendant with a pearl, creating a unique but stylish look!
The design is crafted with metal and an aged gold finish, and the wings are adorned with crystals that have been carefully selected for their age. This piece is sure to be an eye-catching addition to your outfit and can be paired with a long dress or jumpsuit for a sophisticated look!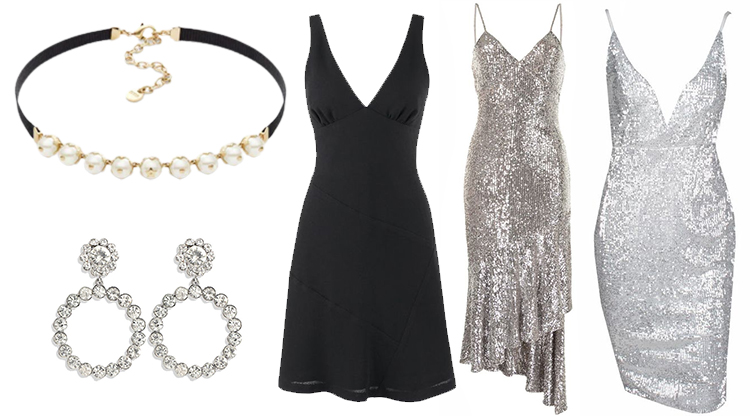 If you want to make an impression this New Year's Eve, the Dior D-RENAISSANCE CHOKER is the perfect pick. This choker is made from gold-finish metal with a black grosgrain ribbon accented with white resin pearls.
The D-Renaissance line offers a sleek and refined necklace that can be paired with other pieces from the collection. Wear it with a black or metallic dress and some statement earrings for a luxurious and stylish look!
Make a timeless statement with the Olivia & Pearl Signature Cuff Bungle Rose Gold. This piece is part of their signature collection, which showcases the authentic craft through its shimmering pearls.
This cuff features top-certified AAAA+ grade Akoya pearls in a rose gold setting. It's the perfect piece to make an elegant statement and looks stunning with a long or fitted evening dress.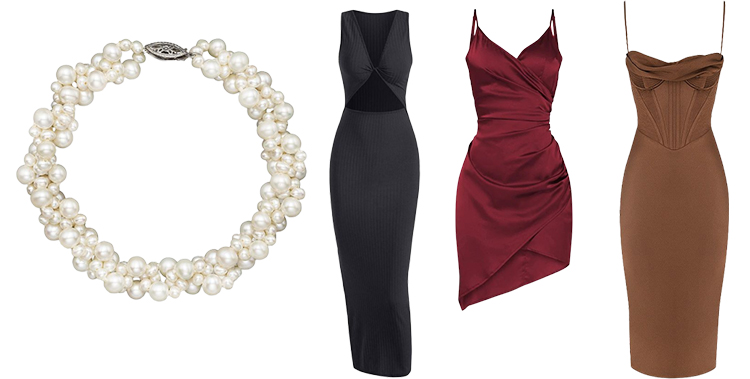 Bloomingdale's Cultured Freshwater Pearl Woven Bracelet in 14K White Gold is perfect for a more subtle yet stylish look. This bracelet features cultured freshwater pearls woven with a 14K white gold chain.
The design is simple yet exquisite and will look great with a fitted dress. It's the perfect accessory to add a bit of elegance and refinement to your outfit for the night.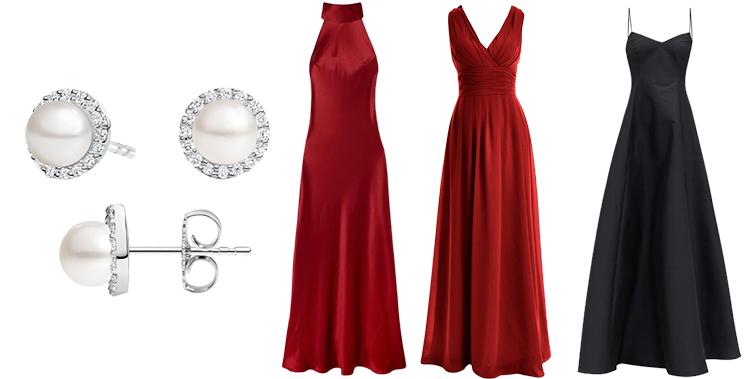 These stunning earrings feature two freshwater cultured pearls, each surrounded by a dazzling halo of pavé-set diamond accents (1/8 total carat weight). Crafted in 14K gold, these earrings will have you shining all night long.
They look stunning with a deep red or black evening dress and add subtle yet timeless glamour to your New Year's Eve ensemble.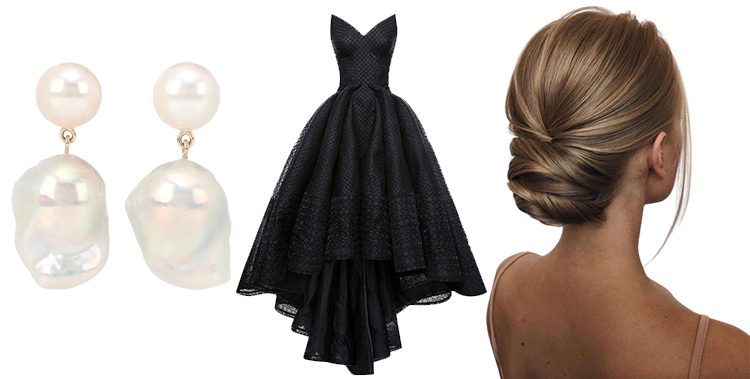 Sophie Bille Brahe's 14kt yellow gold Venus Blac earrings are the perfect marriage of storytelling and avant-garde design. With their unique freshwater pearls, these shining earrings are sure to make you feel celestial.
The pearls are complemented with a delicate, beaded texture, and the design is finished off with an adjustable back clasp. Wear them into the evening as a final touch to your pulled-back hairstyle.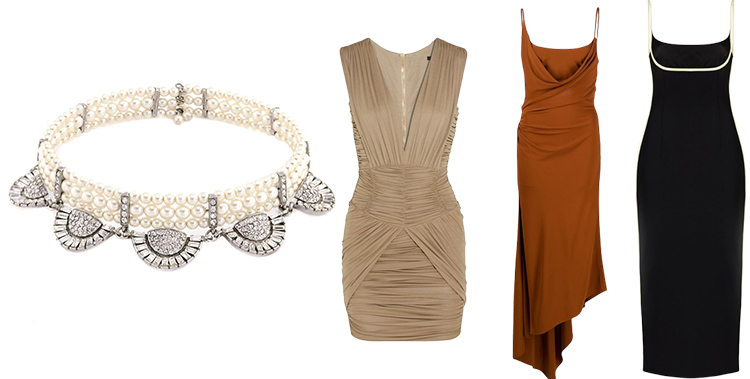 Still, if you need a royal look at your New Year's Eve party, look at the Giuliana Choker Necklace. This exquisite piece features a freshwater cultured pearl surrounded by a pavé diamond halo set in 14k yellow gold.
The necklace is bold and striking, with a hint of subtlety. Its design will look beautiful against the bare skin of a neckline, and it's an ideal choice for a glamorous evening look.
Bottom Line
No matter your style, your New Year's Eve outfit will be complete with any of these beautiful pearl jewelry pieces. Whether it's for the sophisticated look, a more glamorous style, or something subtle and timeless, these pieces will help you shine all night long.
So go ahead and get ready to ring in 2023 with a look that will dazzle your friends! Happy New Year!