90s Fashion Trends That Are Making a Comeback in 2023
05 Feb
Platform shoes, chokers, and overalls - the '90s was a memorable decade for fashion. From outlandish to classic trends, stylish looks of that era have been inextricably linked with music videos, rebellious characters from Clueless or 90210, and inspiring new young generations around the world.

But what makes it so special is its historical significance and how most of these iconic trends are still relevant today - taking streetwear by storm yet again!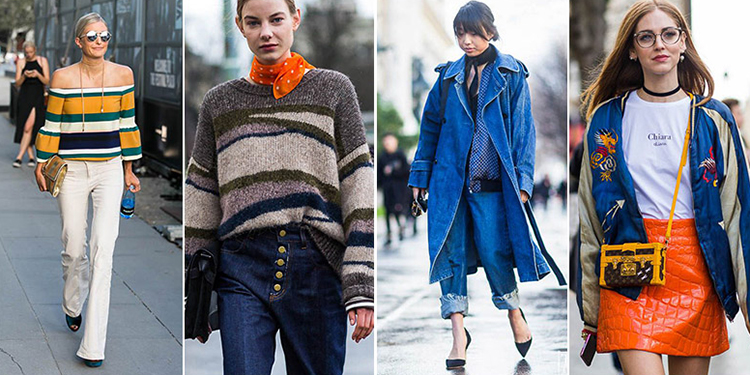 As a fashion stylist, I can assure you that many trends of the '90s are back with a modern twist.
So if you're feeling nostalgic about those quirky but ultimately fabulous styles of yesteryear, get ready to revisit some of your favorite looks as we take you on a trip through the best '90s fashion trends making a major comeback.
Top '90s Fashion Trends That Are Making a Comeback
If you want to be on-trend and stand out while doing it, here are some of the top '90s fashion trends to try in 2023.
Sheer Dresses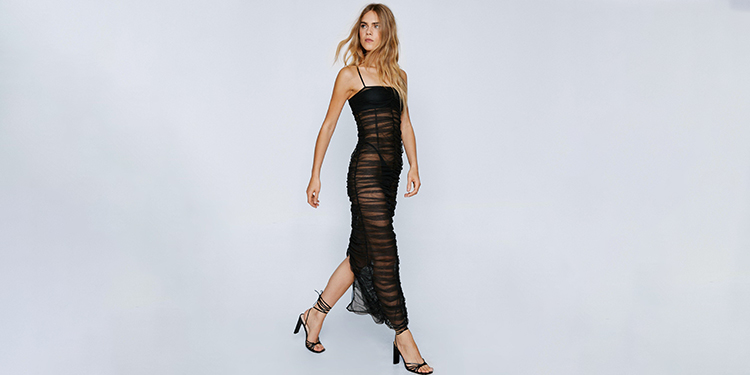 Do you remember all those sexy and sheer dresses seen on the red carpet back in the day? Well, it turns out that this trend is making a comeback!
What was once seen as risqué is now making its way back into the fashion world with a more modest approach. Sheer dresses are still a great way to show off your fashion savvy without baring it all.
For example, you can opt this Nasty Gal Sheer Ruched Strappy Maxi Dress for a modern look with just the right amount of coverage.
If you want something more trendy, why not go for a Monki Sheer Mesh Dress? This is perfect for those special occasions and will make you stand out in the crowd.
Bike Shorts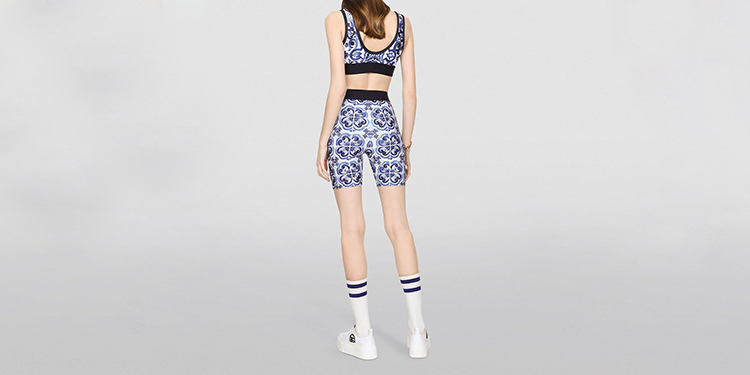 The '90s saw a resurgence of bike shorts, which were perfect for the gym and casual wear. Celebrities like Madonna and Princess Diana championed this trend, making it a fashion staple in no time!
Today, bike shorts can be a great way to show off your curves without compromising comfort. They're also super versatile, working for both day and night looks.
Look for those with interesting details or bold prints to make a statement. For instance, these Dolce & GabbanaMajolica-print cycling shorts feature a vibrant floral print that's perfect for summer and will turn heads.
If you need something more classy, buy these Paco Rabanne Milano logo print cycling shorts as a timeless classic.
Cargo Pants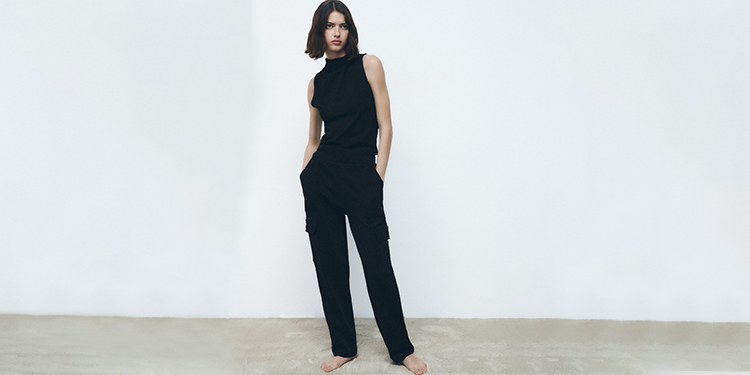 Cargo pants are a timeless classic that always stays in style. Originally designed for military personnel, they're now seen all over the runways, street-style shots, and Instagram feeds.
This season, they're back with a modern twist - in different colors, styles, and lengths. And the best part is, they can be dressed up or down for any occasion.
For instance, you can't go wrong with these Zara Cargo Trousers for a casual yet sophisticated look. Paired with a graphic t-shirt and sneakers, you'll be ready to take on any adventure.
Or if you're looking for a dressier option, these Rag & Bone Cargo Pants are sure to make a statement.
High-Waisted Mom Jeans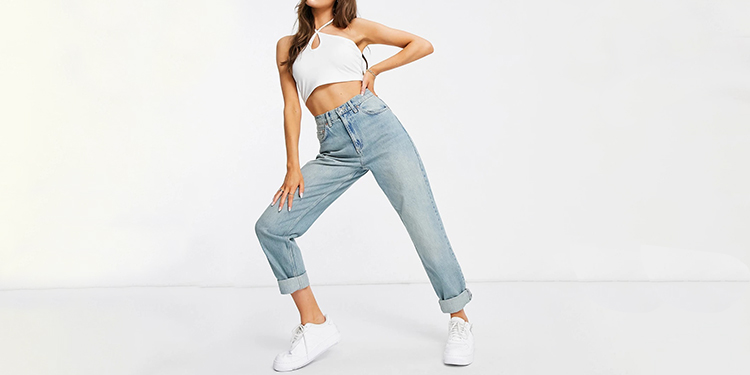 The classic mom jeans have made a triumphant return, and fashionistas everywhere are rejoicing! This high-waisted baggy style has been popularized by the movers and shakers in the street-style world.
These jeans are a must-have and go perfectly with everything from vintage t-shirts to statement blazers. For a modern take on the trend, try this ASOS DESIGN high-rise 'slouchy' mom jeans in mid-wash.
You can also go for these Ksubi Playback Lifetime Dragged if you're looking for something more daring.
Combat Boots
The black combat boots are your go-to if you want to make a statement! They were iconic during the '90s and worn by members of Grunge culture.
The best part? You can style them with just about anything - whether ripped jeans, fishnet tights, or a mini dress adorned in florals - you'll always look chic!
This season, why not opt for these Dr. Marten's 1460 boots? They come in classic black leather and are sure to make a statement. They're also perfect for any season, so you don't have to worry about buying new boots for every season.
Slip Dresses
All teenage girls of the '90s cherished slinky slip dresses as a fashion staple. Whether you wore it with a crop top or on its own, this trend was all the rage.
Thankfully, slip dresses are still in style and are even seen on the runways of renowned fashion houses. You can go for a classic black slip dress like this one from ASOS or opt for a more daring floral print.
For example, this ASOS DESIGN cami midi slip dress in high shine satin with a lace-up back in navy is sure to make a statement. Whether you style it with thigh-high boots or sling-back sandals, you're sure to look chic on any occasion.
Pearl Jewelry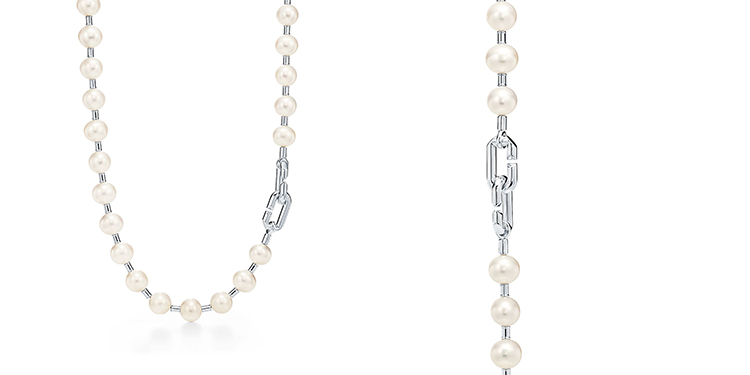 Pearls have been all the rage since the '90s, making a strong comeback in recent years. From pearl earrings to necklaces and even statement pieces, pearl jewelry is the perfect way to add an elegant touch to any outfit.
For instance, this Tiffany HardWear Freshwater Pearl Necklace in Sterling Silver, 16", is the perfect accessory to dress up any outfit. Lush pearls create a delicate yet sophisticated aesthetic when contrasted with vibrant sterling silver links in this stunning necklace.
Flannel Shirts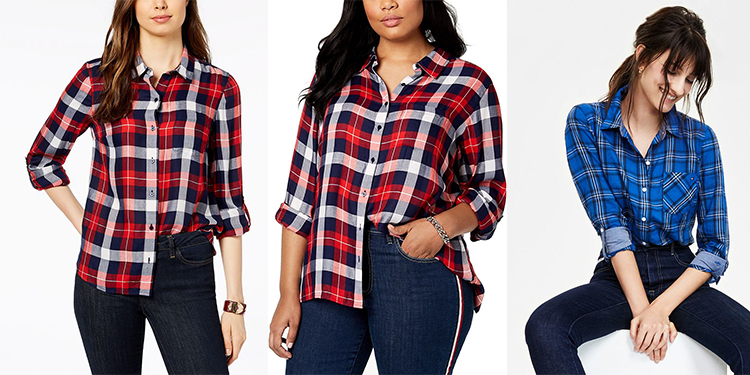 Flannels were worn as traditional shirts and exquisitely tied around the waist to make a statement in the '90s fashion scene. They're a great way to add effortless cool to any outfit and are here to stay.
Whether you want to go for a classic plaid pattern or something fun and edgy, there are many options.
For example, this Tommy Hilfiger Women's Plaid Roll-Tab Button-Down Shirt is perfect for those who want a '90s vibe. With its classic design and superior comfort, this piece will surely become an indispensable staple in no time.
If you need something more classy, opt for this ASOS DESIGN long-sleeve boyfriend shirt in cotton in white. Its timeless design and crisp fabric make it perfect for any occasion.
Knee Socks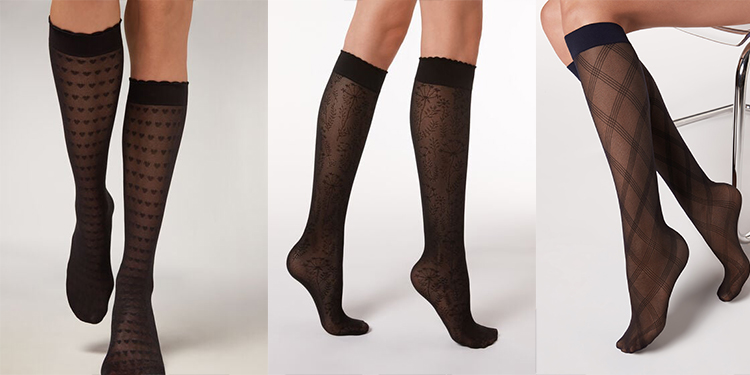 Knee socks were a huge trend during the '90s, and they're back with a vengeance! They're the perfect way to add a touch of fun and playfulness to any outfit.
Knock socks will take your style to the next level, whether you go for the plain black or something more daring like leopard print.
These Calzedonia Eco Diamond-Patterned Mesh Hold-Ups are perfect for any occasion. The diamond pattern adds a fun and unique touch, while the mesh material keeps you comfortable throughout the day.
Besides, you can opt for these V&T Women's Golf in Sports style if you want something bold. These socks feature two stripes of contrasting colors, giving you an eye-catching look.
Claw Clips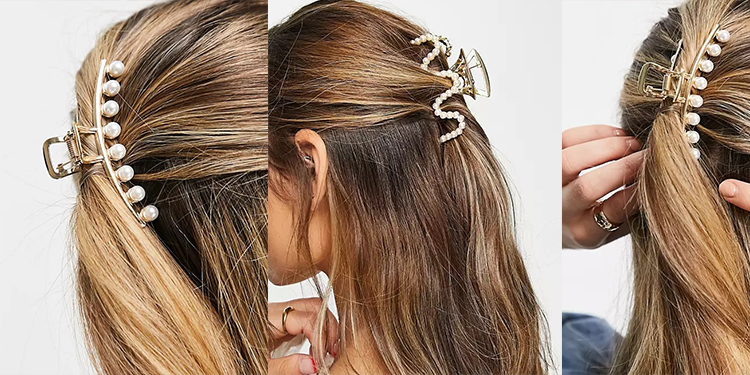 Claw clips were a staple during the '90s and are making a huge comeback. They are perfect for creating intricate updos and can also be used to accessorize your outfits.
Celebrities like Kylie Jenner and Zendaya have been spotted rocking this trend, so why not try?
This ASOS DESIGN hair claw clip with faux pearls in gold tone is perfect for girls who want to add a bit of glamour to their look. The faux pearls give it an elegant and sophisticated aesthetic, making it the perfect accessory for any occasion.
If you need something more glamorous, buy this Elegant Imitation Rhinestone Pearl Metal Hair Claw Clip. It features sparkling rhinestones and faux pearls, making it an ideal accessory for any formal occasion.
Cat-Eye Sunglasses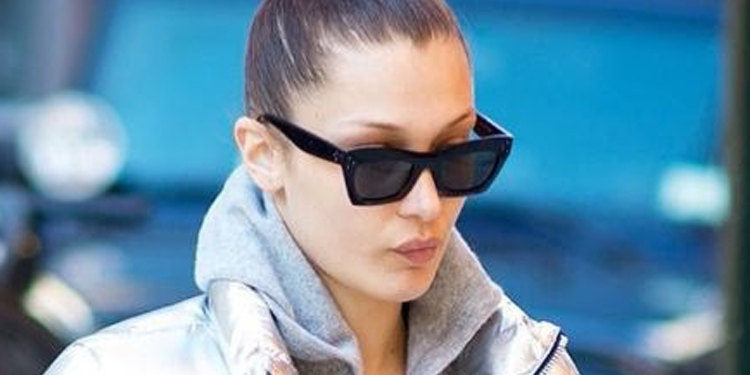 Drawing inspiration from its glamorous 1950s heyday, exaggerated cat-eye frames became a statement piece in the '90s. Now, this bold look is back with a vengeance, and there are so many designs to choose from.
These Celine CL40187I acetate cat-eye sunglasses are perfect for women who want to make a statement. The oversized cat-eye shape is bold and classic, making these glasses the perfect accessory for any look.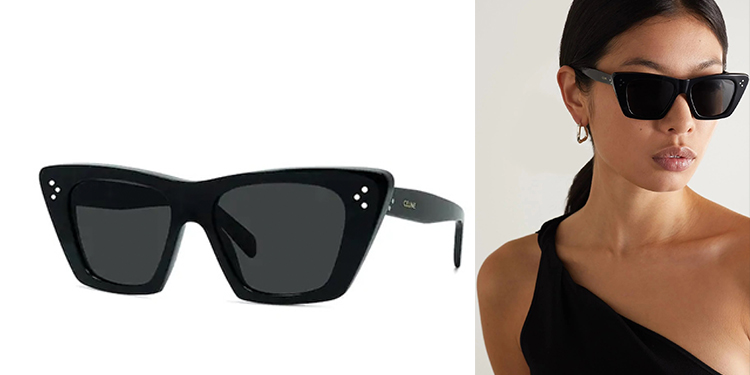 Alternatively, these Prada PR 12XS Gradient Cat-Eye Sunglasses in Black are perfect for those who want a more subtle look. The polycarbonate lenses make these sunglasses lightweight and comfortable, while the polarised filter helps reduce glare.
With the return of these classic '90s fashion trends, you'll be sure to make a lasting impression wherever you go. So get out there and start embracing the style of the '90s!
Bottom Line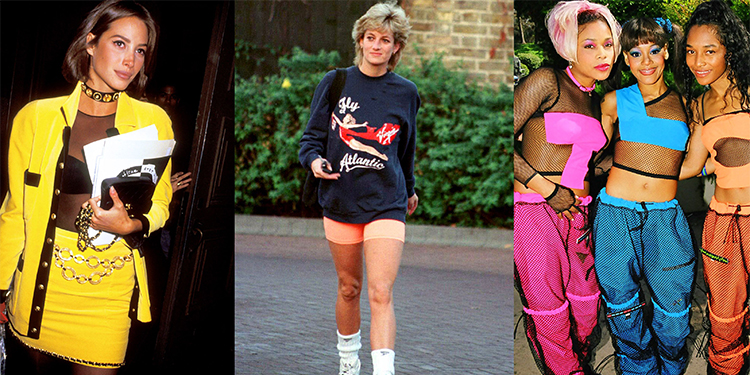 The '90s are making a huge comeback, and it's time to embrace the fashion of this iconic decade. From chunky jewelry to claw clips, there are many ways to add a touch of '90s flair to your look.
Start experimenting and have fun with these timeless trends - you're sure to turn heads wherever you go. So go ahead and get creative - the '90s are here to stay!