How to Wear Pearl Rings as Your "Everyday Jewelry"
13 Nov

Dressing according to the fashion trend is a thing for everyone today. One of the common fashion trends today is styling outfits with matching jewelry.
It's done for beauty, symbolism, confidence, class, and elegance. Of the numerous jewelry types available, pearls stand distinct.
It's not only beautiful but also fits into the other criteria above and is naturally produced, too. So why hate it?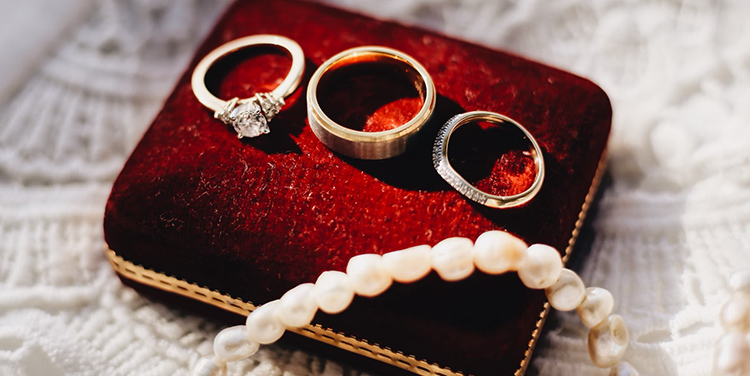 One challenge for many when it comes to fashion and jewelry wearing is how to match them properly.
By matching properly, we mean always looking your best way without appearing underdressed or overdressed.
So, if you would love to learn how to incorporate pearl rings into your daily outfit, we'll discuss it in this article.
Choosing the Perfect Pearl Ring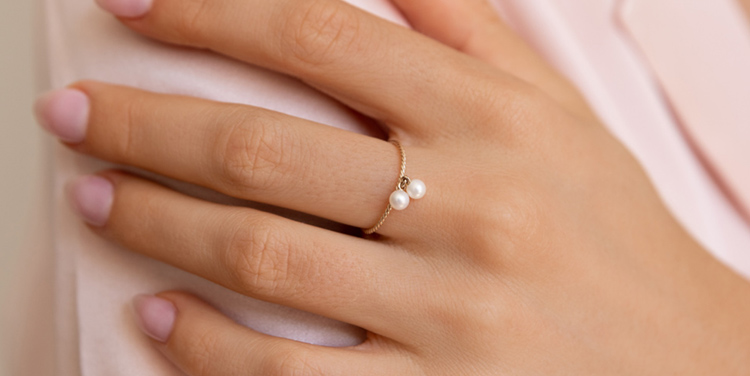 When choosing a pearl ring, it's important to go for one that fits your style and that you'll love. Here are some tips to help you.
➔Right length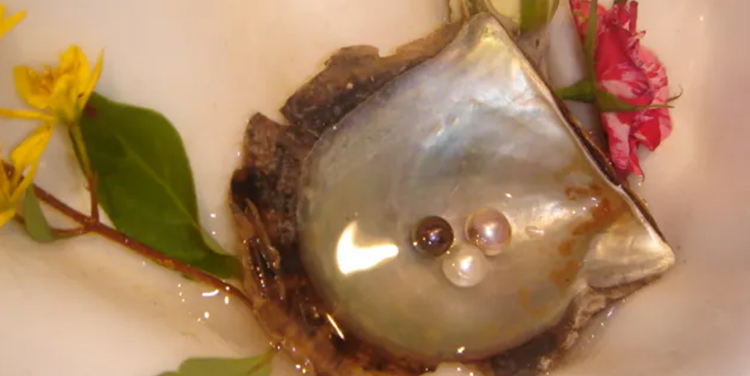 Here's a factor to consider first. What length of jewelry are you looking to buy?
Other variables here will be centered around the look you wish to achieve.
Working with a long or short pearl will be perfect if you want to layer your jewelry with others.
However, the mid-length is perfect for the everyday, professional, or formal look.
➔Quality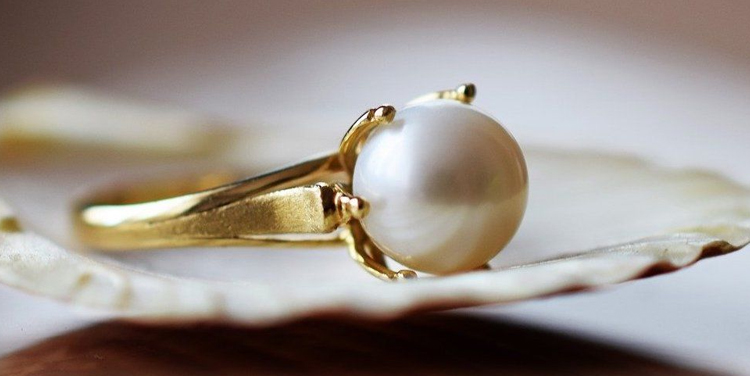 With this, you shouldn't be looking at compromising your stand.
You have to get a pearl ring that is of good quality, or else it gets damaged after a little while.
Check the metals as well and see if it's of good value to avoid tarnish.
Type of pearl ring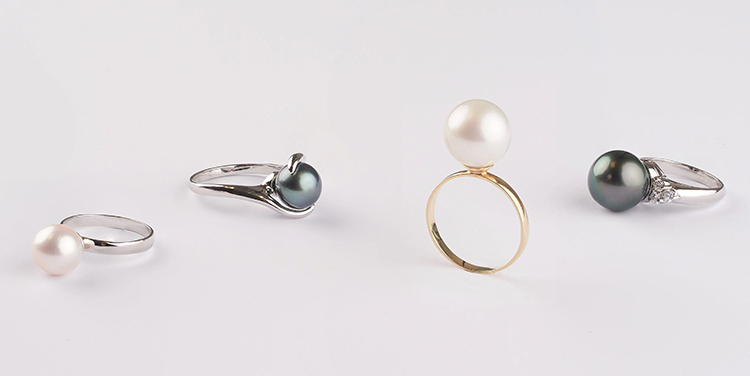 Pearl rings come in freshwater, Akoya, and South Sea varieties with round, oval, or teardrop-shaped pearls.
Freshwater pearls are less expensive and come in different colors.
Akoya pearls have a beautiful luster, while South Sea pearls are larger and have a unique golden color.
Round pearls offer a classic look, oval pearls give a vintage feel, and teardrop-shaped pearls provide an elegant look.
The most popular setting is a prong setting, which holds the pearl in place with small metal prongs, while the bezel setting provides extra protection against scratches and other damage.
Why Pearl Rings are Perfect for Daily Wear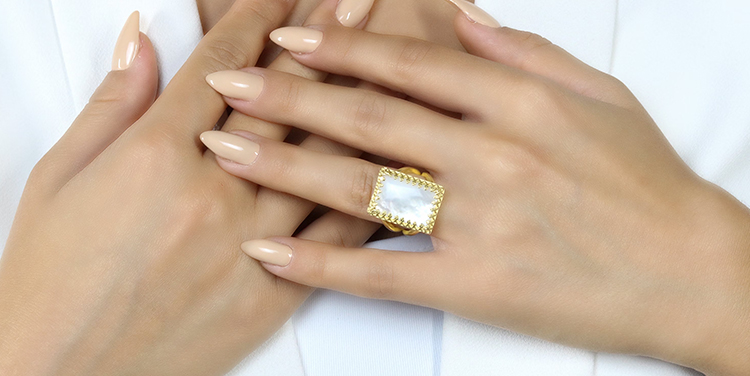 There are a variety of other gemstone rings available.
For example, diamonds and gold; however, pearls stand out distinctly from them all.
Here are some of the reasons why pearl rings are the best for you.
●Dazzles with a Silky Look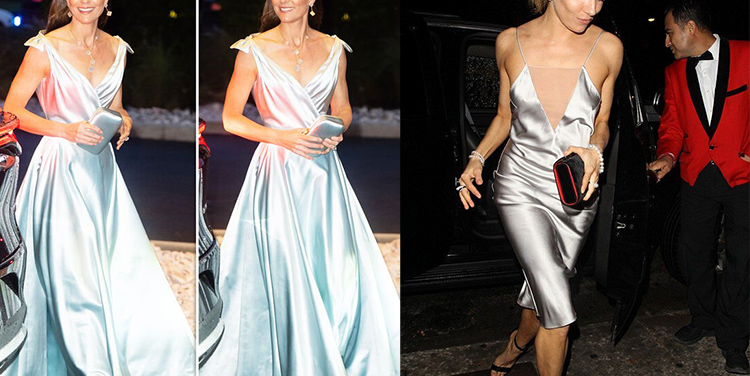 One of the unique features of this ring is the silky, smooth finish it has.
Pearls, in whatever colors you choose to wear, will always look silky smooth and give a dazzling finish.
What's there not to love about this?
●Beauty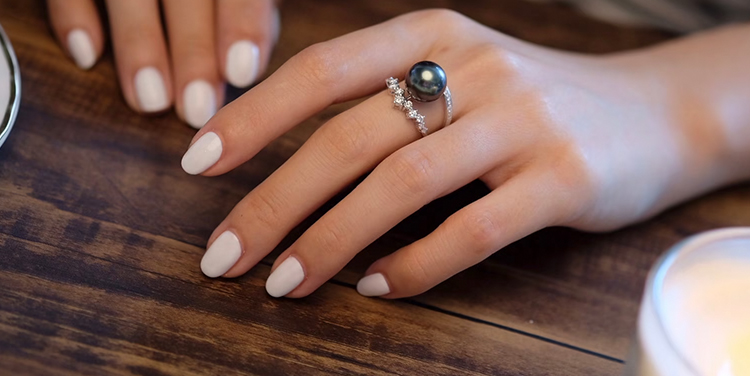 Pearls also stand out as uniquely beautiful. There is no perfect explanation for this.
However, it is all you can ever imagine as beautiful. Pearls are also affordable too.
Who says you can't get good pearl jewelry without breaking the bank? It's all about shopping from the right source.
●Longevity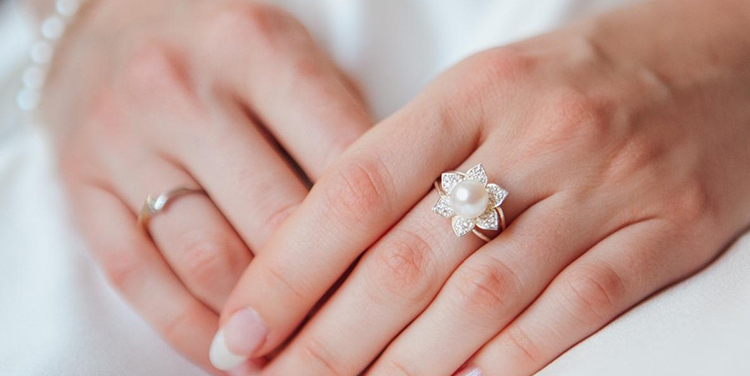 If you are looking to invest in jewelry pieces that will last long, it's pearls.
Pearls can last for a lifetime and even get passed from one generation to another.
They are also timeless, so the value and styles will still be relevant in years to come.
●Unique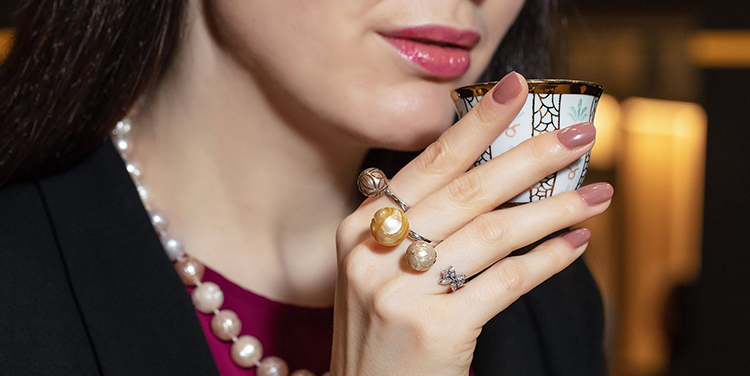 Pearls are very unique. Each pearl forms a unique shape and tells a story.
It makes you stand out and unique on any occasion.
This way, you can always look different without switching to jewelry.
You also get good memories every time.
How to incorporate pearl rings into your everyday look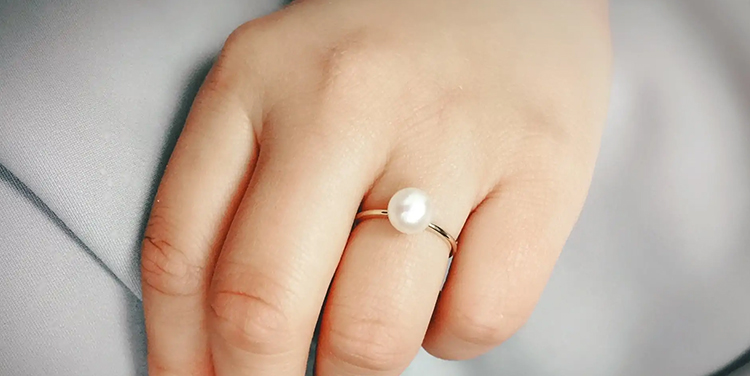 ●Be Minimal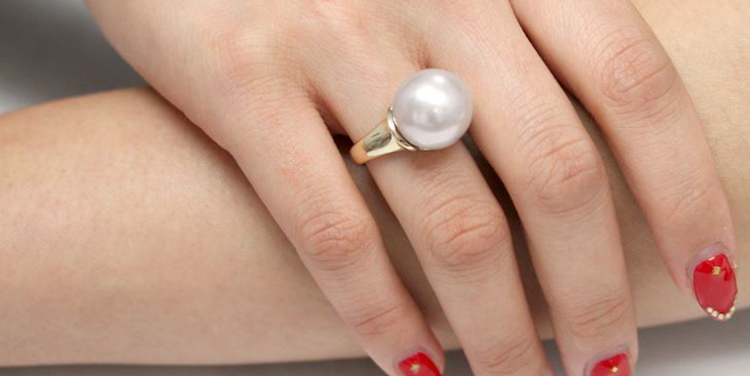 Pearls are one of the best ways to maintain a simple yet stylish look.
They are beautiful and even more stunning with simple looks.
Your pearl rings can fit well on a blazer and official wear without calling too much attention.
Pairing Pearl rings with other jewelry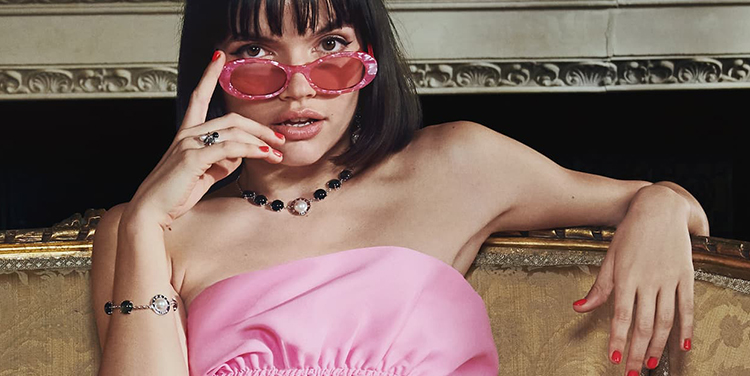 ●Layering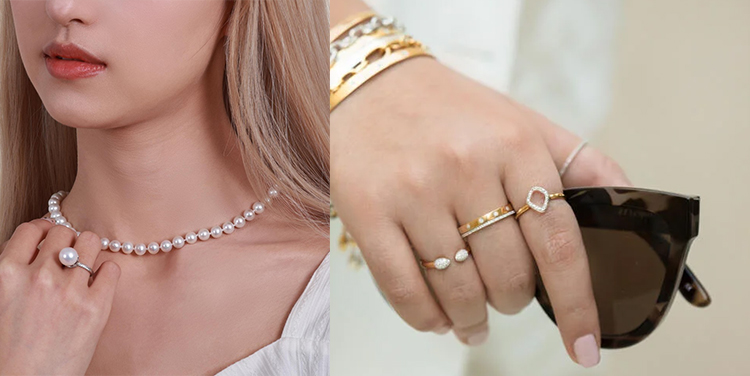 Another great way to keep wearing your pearl rings daily is by layering.
This is a practice that has been in vogue since the early twentieth century.
Today, it's even more pronounced as many match two or more jewelry types together.
If you own long pearl necklaces, then layer them with shorter ones.
Also, you can pair them with a sleek and slim precious metal necklace.
You can also mix your statement pearl rings with matching earrings, necklaces, cufflinks, bracelets, etc.
●Color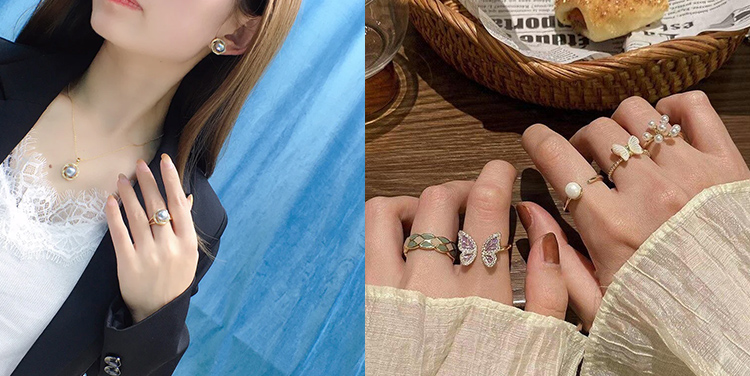 Pearls come in many colors, such as black, gold, pink, lavender, peach, and silver.
The mollusk and its environment determine the pearl's color.
While personal preference is important, the pearl's color affects its value.
Pure white, true black, and rich gold are the most valuable, while peach and brown hues are less expensive but are gaining popularity.
●Black Dresses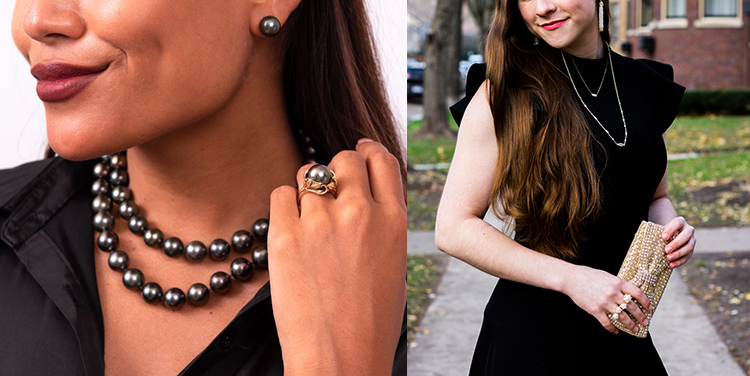 Your pearl jewelry will fit perfectly with your dark-colored outfit.
If you are planning to step out in not-so-bright colors and need jewelry to add some pop, grab your pearl ring immediately.
It will switch your look from basic to bright and stunning.
In whatever way you have chosen to wear your pearls, avoid doing too much.
Caring For Your Pearl Rings the Perfect Way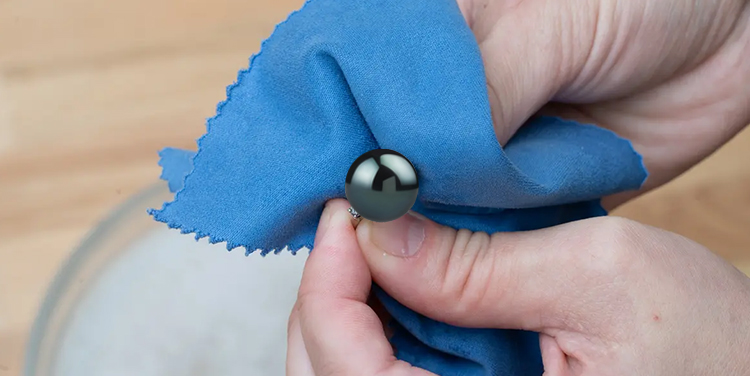 Before you decide to wear your pearl continuous rings daily, you have to understand the delicate nature of this gem.
Pearls are extremely delicate and need good maintenance to last long.
Asides from the jeweler cleaning it for you, there are some other roles you need to play here. So, let's get started.
●Clean often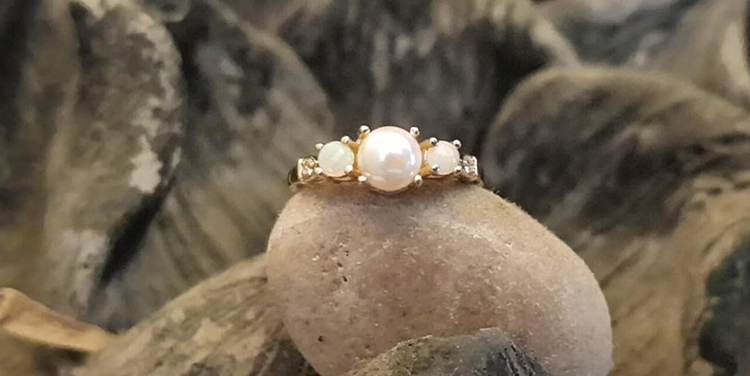 Pearls react quickly to chemicals, and this will damage the gem. So, to avoid this, you need to clean your jewelry regularly.
When it comes to cleaning the ring, however, you have to handle it with care.
If it's a mix of other metals, pay more attention to the pearls. Do not soak your rings in any harsh chemicals.
When cleaning, use a soft, warm cloth to wipe off any grime or grease on the surface gently.
●Store in an airtight container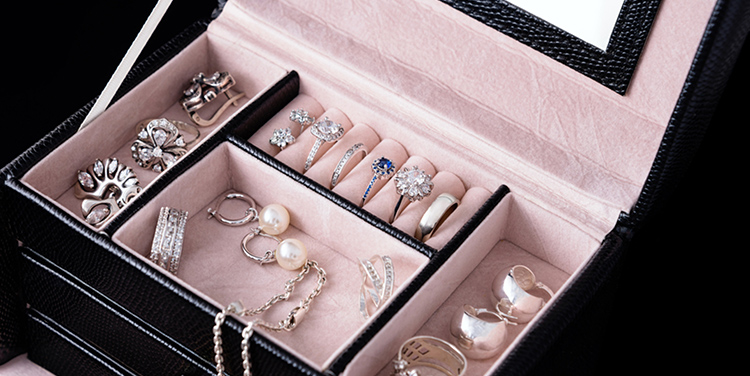 Another thing that damages pearl rings easily is moisture. So, it is important to keep moisture off the ring.
Keep away from kids and pets, too.
●Professional touch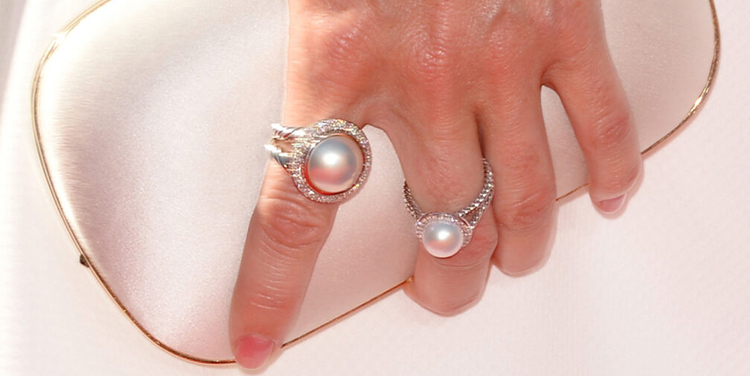 Lastly, don't forget to visit a jeweler bi-annually. You need their skills to keep your ring safe and sparkling.
Frequently Asked Questions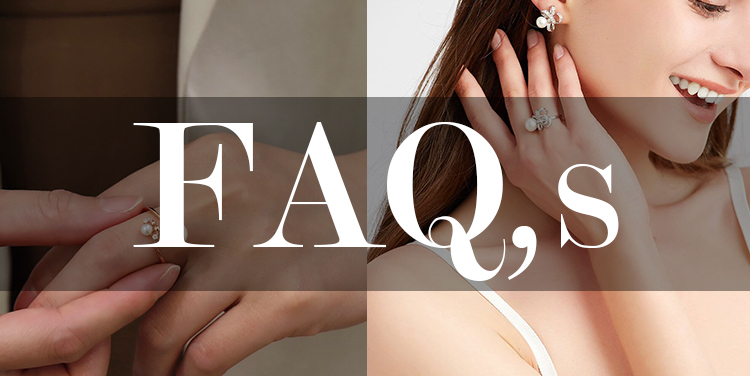 ●Can Pearl rings be worn every day?
Yes, pearl rings are safe for everyday wearing.
However, do not forget always to clean your rings.
●What is the ideal pearl size for everyday wear?
After you have determined the type of pearl rings you will be wearing; you should select a size that fits well.
However, do not make the mistake of selecting a jewelry type that is too tight.
●How should I clean my pearl ring at home?
You should use a soft cloth and warm water to clean the surface of your pearl rings.
Do not soak in water or wash with harsh chemicals.
Conclusion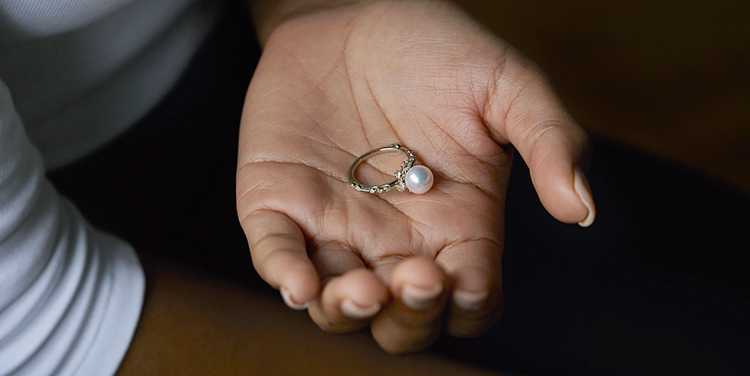 We've come to the end of the article. The key things we discussed here are the best ways to style your pearl rings.
Also, the benefits of wearing pearl rings and the effective ways to clean the rings.
Do remember all these as you slay in your pearl rings.