The Top Bridal Jewelry Trends of 2023
05 Jan

Weddings come with a lot of work and events to put in place. However, with all of the activities leading up to the big day, ranging from the engagement party, rehearsal dinner, bridal shower, and bachelorette party, you'll have plenty of chances to accessorize your bridal attire perfectly.

An ordinary-looking dress could transform into something gorgeous and fashionable with the addition of the right jewelry. So, whatever designer, dress pattern, or fitting may appear, your choice of jewelry can match up the look to however you envision it.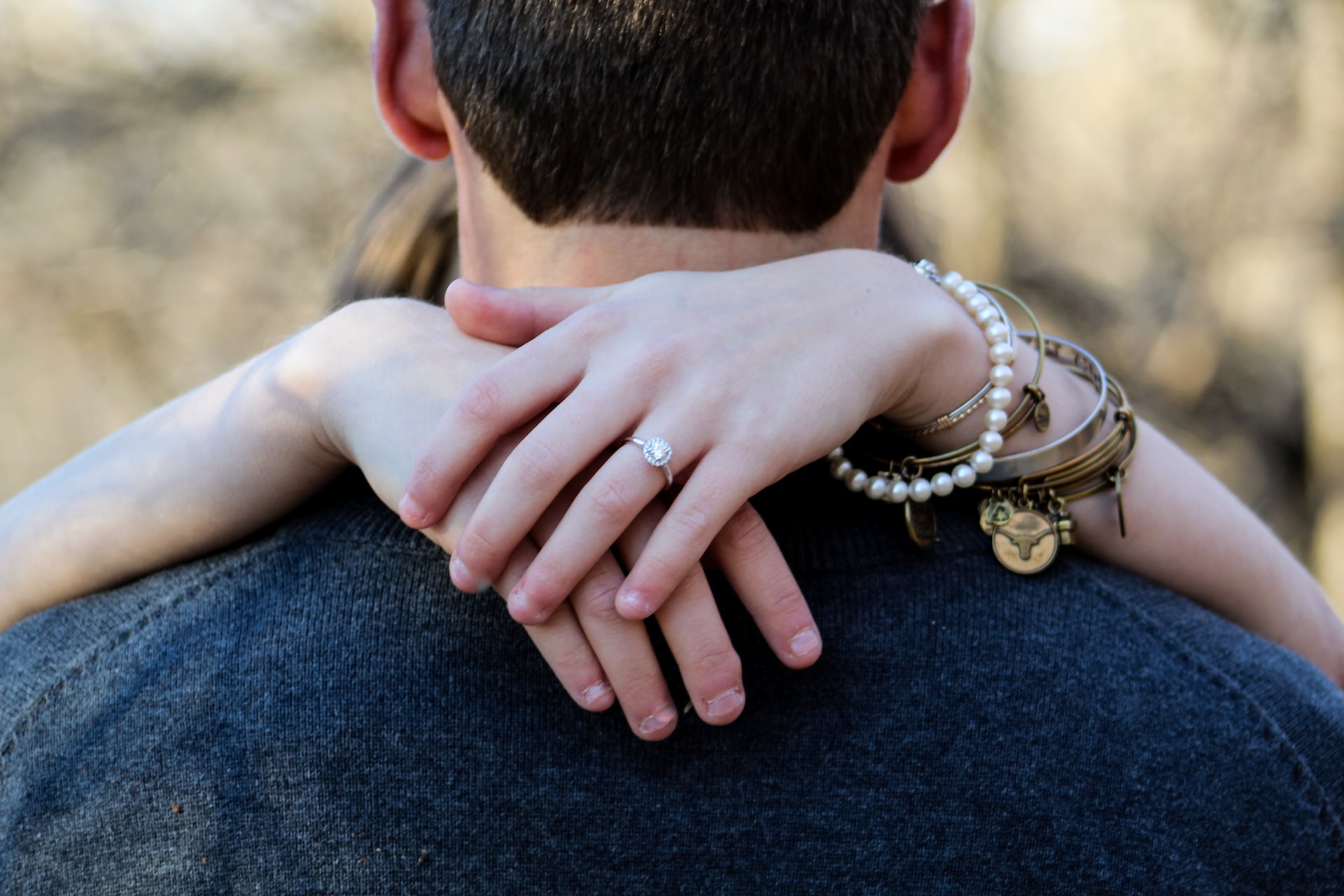 It's easier to see that modern bride never give anything up; they strive for excellence and style in all they do, and their jewelry and clothing choices show their sense of fashion. Jewelry is a crucial component of weddings; every aspect of their special day represents their personalities, making them a need for brides.
When it concerns bridal fashion, in addition to designers setting the scene for what's trendy, elegant bridal styles also have a significant role in deciding what's hot and, frankly, what doesn't precisely cut it.
Therefore, in this article, I'll go over several beautiful jewelry trends that will rule the bridal industry in 2023, whether you desire to embody classic elegance, flamboyant fun, or a combination of both.
2023 Bridal Jewelry Trends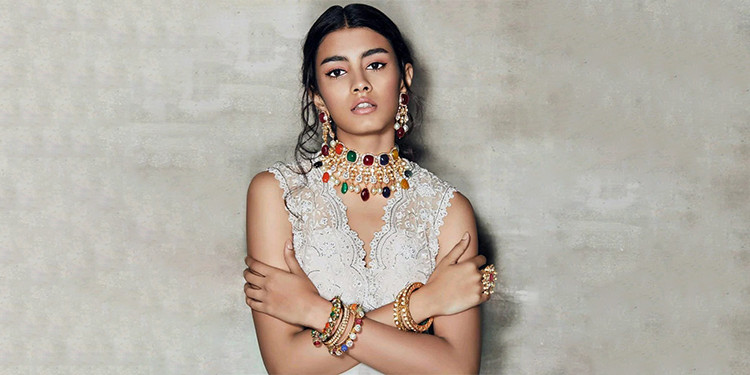 Jewelry has a certain kind of nostalgia; whether it's personalization or purchasing items you can wear again throughout the years, there is undoubtedly extra intentionality surrounding it lately compared to the past.
Whether you're looking for a jewelry present for a bride or making preparations for your wedding, this analysis of the major bridal jewelry trends for 2023 will have you on the right path.
Bridal Jewelry Trends 2023: Mixed Metal Jewelry
The days of needing to pair a particular type of jewelry with the same kind are over. The era of gold with gold and silver with silver continually fades daily as brides will mix and combine various metal hues and textures in 2023 to create a distinctive and individualized style with their wedding jewelry.
For instance, silver and platinum or gold align for a more contemporary look, or gold and rose gold creates a more romantic atmosphere. The most crucial element is strictly adhering to your unique style on your wedding day.
Some tips to make this work include;
Stick With Your Preference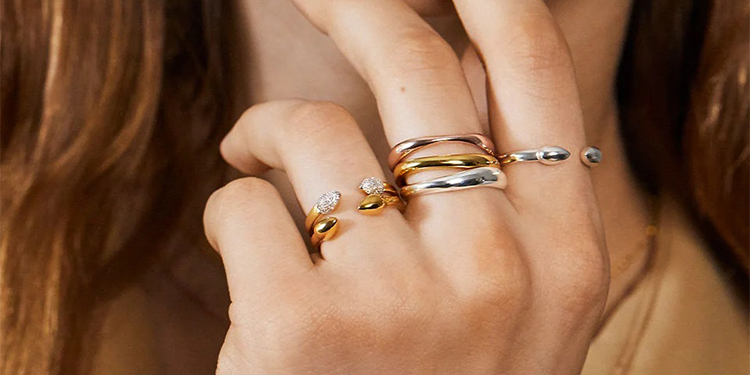 There are no strict guidelines for choosing the metals for your wedding band and engagement ring other than the fact that it should look good to you. The other tips are only fashion advice that might assist in matching the designs.
Look for Hints of Similarity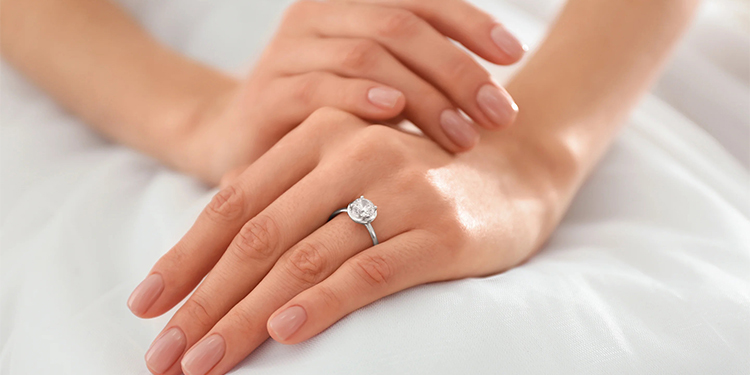 Seek for the slight commonalities that will enable the ring and band to function as a single, harmonious whole if you want a coupling that isn't quite matchy-matchy but doesn't clash. Two radically different pieces with a common curvature look twice as lovely when worn together.
Think About Color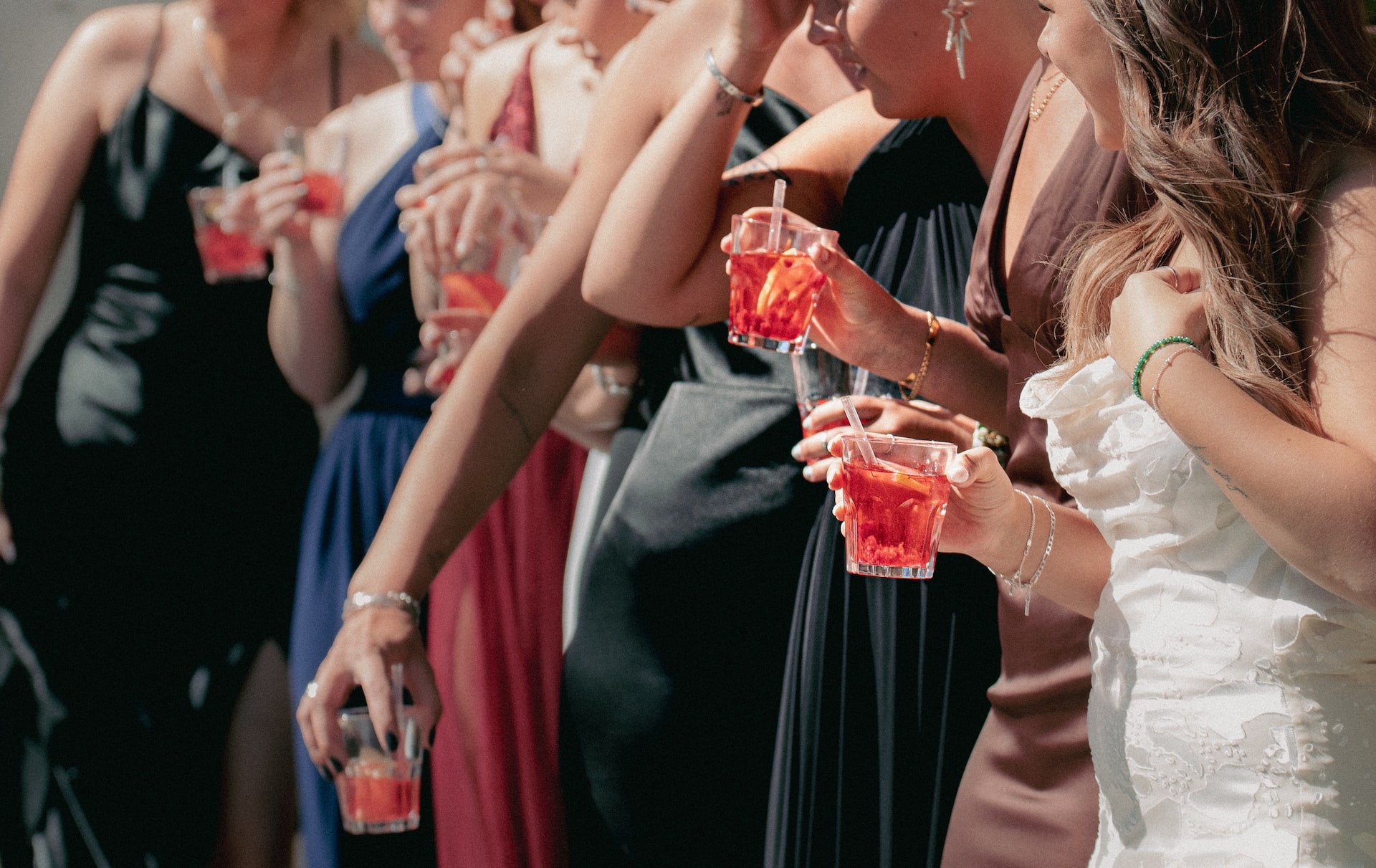 Even when the metals aren't the same, color may play a significant role in tying the entire ensemble together. For instance, an engagement ring with yellow gold bands, particularly those with pavé diamonds, looks stunning when worn with a yellow radiant cut band
Bridal Jewelry Trends 2023: Pearl Chokers and Statement Necklaces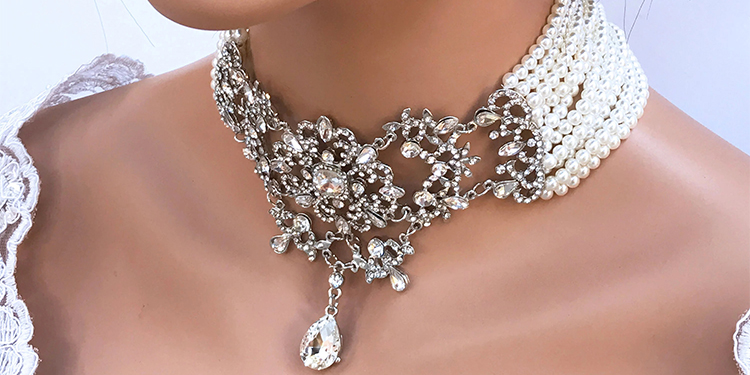 These days, chokers are trendy, and they will continually be, even in 2023, primarily for brides. Pearl chokers are elegant, simple to wear and provide a chic accent to a bride's overall look as wedding day jewelry.
Chokers with two or three strands are appealing options. In addition, layering an outfit with several pearl strands or wearing a large, statement pearl necklace are both excellent choices.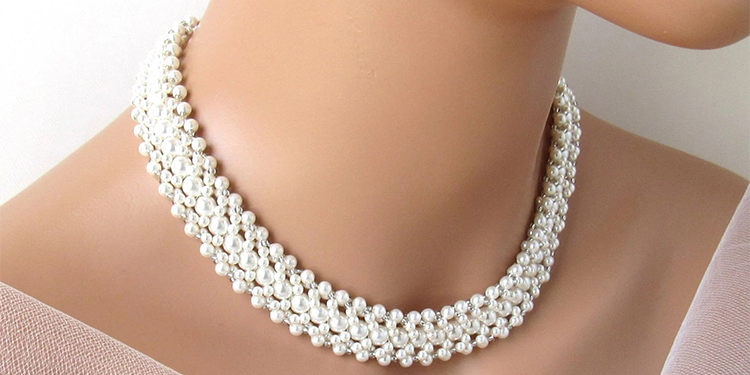 Styling Tips for Pearl chokers and statement necklaces include:
●The phrase "less is more" best describes a strapless bridal gown. It's better to make your statement necklace more conventional, even if it could be tempting to go overboard with a colorful stone or drop pendant.
●Among the most fashionable and romantic bridal gowns is one with a sweetheart neckline. Pick striking wedding statement jewelry that rests near your neck to complement your silhouette, like wearing a strapless dress.
●When the neckline of your wedding dress is square, you may highlight your décolleté and bring attention to your cleavage. A circular necklace or pearl choker is ideal if you want to add some glitter to your outfit without drawing attention away from your structured neckline.
●One of the broadest selections of wedding gowns is the halter neckline. It is a traditional option for a sports bride who desires a modest style yet accentuates their natural body. In contrast to every other bridal design, a halter neckline rests higher on the body. A stunning statement necklace that hangs close to your neck is what you should pick.
Bridal Jewelry Trends 2023: Dangling Earrings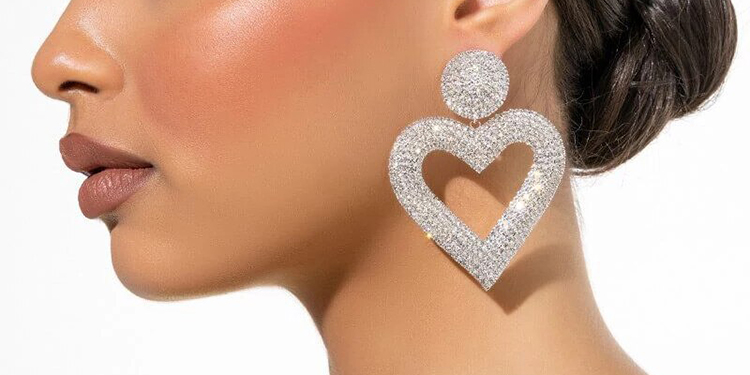 The addition of earrings may enhance any bridal attire. Making a thoughtful and coherent bridal style begins with choosing the proper earrings. Additionally, elegant wedding earrings are flexible pieces of jewelry.
They may be worn with several outfits even after the bridal celebrations are complete, enhancing the bridal appearance on the wedding day. Pearl-set dangling earrings are a real head-turner. They are stunning and audacious.
They may, however, also give off a flirty and gently romantic aura. Dangling pearl earrings are an extremely fashionable option for bridal jewelry, whether naturally thin earrings with pearl drops or extravagant chandeliers with pearl tassels.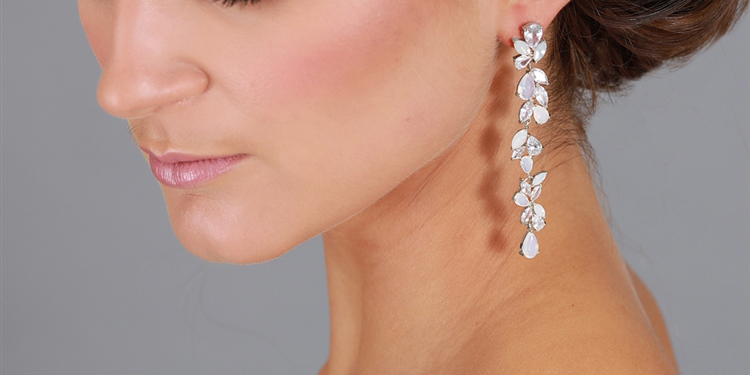 Tips to style dangling earrings for brides include:
●A wedding dress with long sleeves has elegance and appears regal and refined. If your dress has an open back, match long sleeves with dangling pearl earrings.
●The height of seductive sophistication is a low V back or neckline. You don't need to add a necklace to complement the gap created by a low front. Instead, think about using dangling earrings, which might be the ideal finishing touch to highlight the low V's lines.
●The illusion neckline and dangling earrings accentuate the neck and frame any elements that make your bridal outfit stand out.
Bridal Jewelry Trends 2023: Baroque Pearls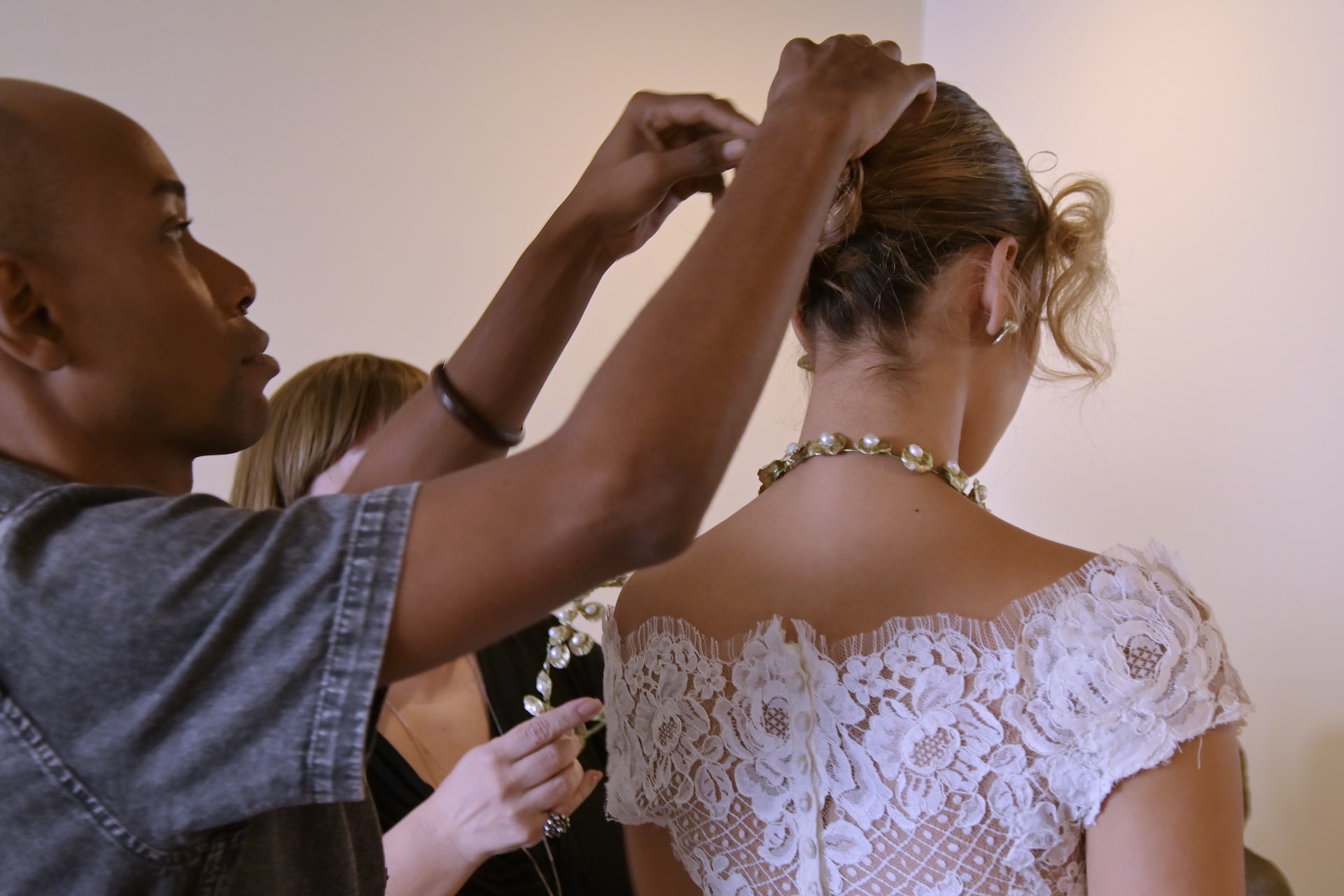 The ideal gemstone to express one's unique style is a baroque pearl. No two baroque pearls are precisely the same due to their erratic forms. They are one of a kind as a result of this.
Additionally, jewelry designers frequently place them in imaginatively inventive jewelry creations owing to their "perfectly flawed" forms and excellent shine. Baroque pearl jewelry is opulently fashionable.
Baroque pearls are the ideal attention-getting accessory for brides on their big day, whether they are worn as drop earrings, a single-strand statement necklace, or placed in a cocktail ring.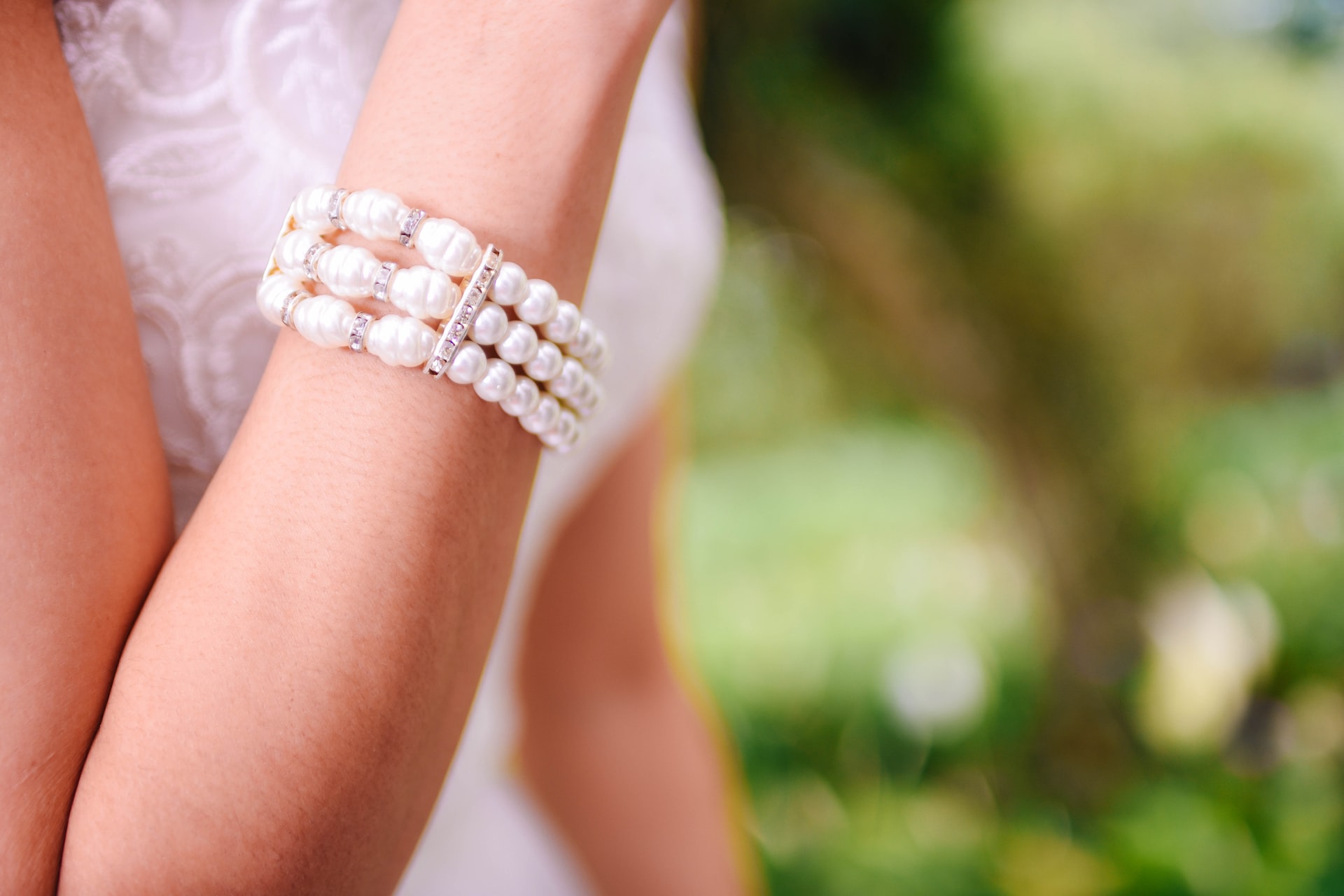 Bridal Styling Tips for Baroque Pearls
●Brides who like to keep things simple might choose a dress with a striking back and subtle baroque pearl cutouts along the square neckline. Furthermore, a large bow in the back can also serve as a train and heighten the drama.
●For the creative bride, a long sleeve ball gown with baroque pearl embellishments might be the perfect combination. A lovely country wedding may have a fairy-tale vibe owing to exquisite beading and an illusion neckline.
●Brides who prefer to follow trends might choose an off-the-shoulder style with striking baroque pearls around the breast area.
●If you enjoy illusion details, you may get a Serene crepe gown with a deep-V cut back accentuated with beautiful baroque pearls.
Bridal Jewelry Trends 2023: Layered Necklaces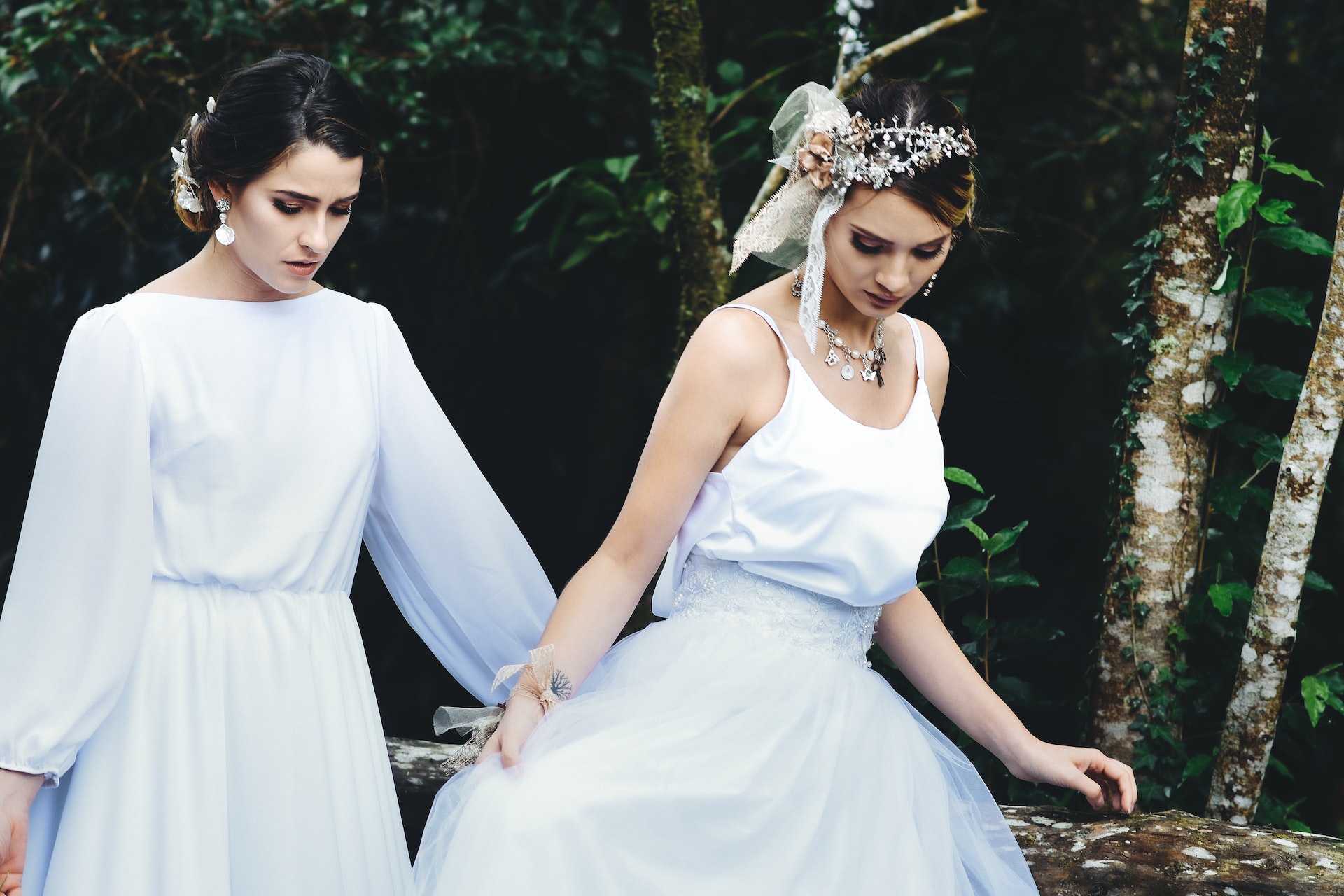 Layering is a major fashion trend, and in 2023, we expect bridal jewelry to follow suit. A fantastic approach to give your outfit some flair is with layered necklaces.
Some brides might even wish to use a variety of pendant designs, such as charms or those with birthstones and initials. To achieve a look that is individual and personal to you, mix and match necklaces of various lengths and types.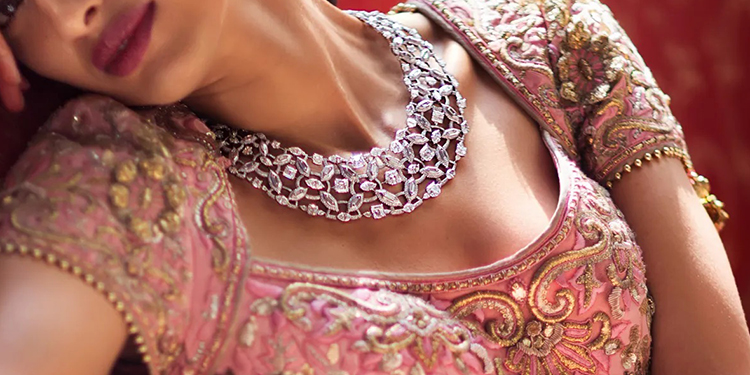 Styling Tips for Layered Necklaces
●Begin with a longer necklace and add different pendants in length, shape, and texture. To give your ensemble a whimsical twist, try connecting two necklaces at the clasps with a piece of string or ribbon. If you want to look sophisticated, consider combining traditional items with gemstones that make a statement in bright hues.
●Blend cords and chains as well since they add texture and help you prevent any rigidity resulting from wearing only metal items in one attire.
●Above all things, remember to enjoy yourself! You may express your creativity and sense of style by layering necklaces.
Conclusion
The trends for 2023 are less traditional than those of the previous few years and focus more on personalizing your wedding. Although 2022 was all about pearl jewelry and "traditional with a twist," the coming year will allow you to express more of your flair and be the greatest version of yourself on that big day.