Would Cultured Pearls Make a Good Jewelry Gift For Every Occasion?
15 Nov
Have you ever been stunned by the beauty that exudes out of a crystal-like necklace hung elegantly on the neck of a woman?
Those tiny white balls that daze your mind away are called Cultured pearls.

These pearls are not ordinary gems! They are made from white, round precious stones to form artificial beads worn as ornaments that stand out elegantly.
They are also fascinating because they are versatile and are an excellent gift choice for any occasion.
Cultured pearls are grown in pearl farms with human intervention by inserting a nucleus into the mollusk to enhance pearl growth.
There is a sense of purity and beauty attached to each pearl stone that makes them precious and enchanting.
Cultured pearls always stand out as a perfect gift whenever you give them to someone you love.
When you purchase an exquisite and high-quality Freshwater Pearl, you can be sure this piece will make an exceptional gift.
Best Top 4 Cultured Pearls Designs Of 2023. What Makes Each One Unique?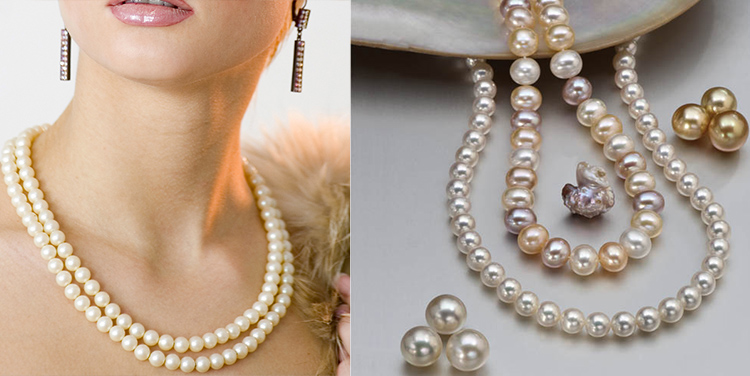 Most pearls look almost the same, but there are different types of pearls you should look out for when shopping for a set of cultured pearls.
Let's find out the different types of pearl sets.
Freshwater Pearls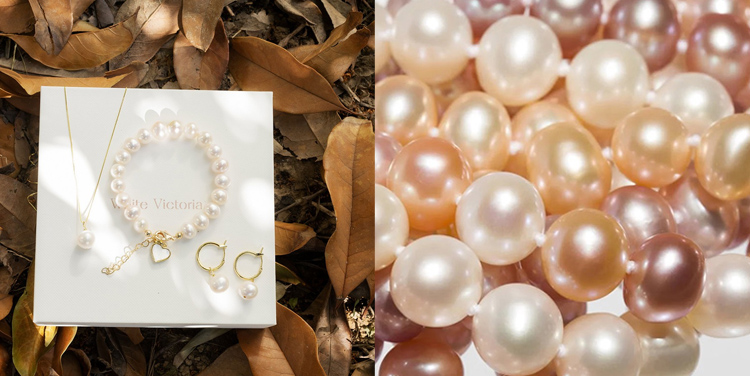 The most precious and rarest form of pearls is the freshwater pearls.
They can't be compared with any kind of pearls as they are gemstones passed down to generations.
Freshwater pearls come in natural pastel colors like lilac, lavender and pink.
These gems are, simply put, the real deal! They are a great compliment for every skin tone and will be cherished forever.
A set of freshwater pearl jewelry is a perfect choice for the one you love.
Akoya Pearls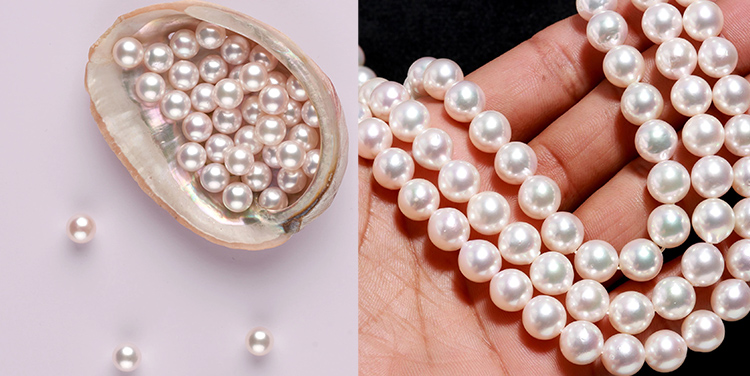 With their perfectly round shapes and mirror-like bright colors, Akoya pearls are known for their symmetrical structure and one-of-a-kind luster that makes most buyers eager to purchase them at first glance.
Originally made in Japan, China, and Vietnam, the cost of an Akoya pearl ranges from $75 upwards.
Tahitian Pearls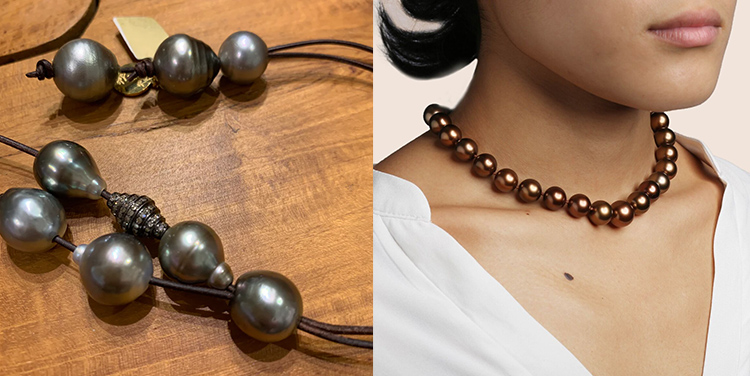 Tahitian pearls, also referred to as black pearls, are regarded as the second most farmed pearls in the world.
With its exotic dark colors ranging from pale dove gray to dark charcoal, Tahitian pearls are highly esteemed in the classes of pearls, as one pearl can cost up to $25,000.
South Sea Pearls
Nothing screams luxury like a South Sea Pearl. Known for its delicate overtones and shimmering nature, these pearls are very large and relatively scarce.
The Pinctada Maxima Oyster in Australia and Indonesia produces the pearls.
South Sea Pearls are so expensive that the cost of a pearl can be up to $300,000.
The cultivation process of a cultured pearl is carried out by a technician who opens the live oyster and then surgically implants a small shell bead with a tiny piece of mantle tissue.
The bead implanted forms the nucleus that emanates layers of nacre, which stands for the element that finally forms the pearl.
In determining the quality of a pearl, there are factors to consider, from its shape, size, color, luster, e.t.c
Choosing the Perfect Cultured Pearl Set for You
Selecting the perfect cultured pearl set for you depends on the type of colors and sizes that interest you.
As stated earlier, there are different cultured pearl sets to consider, from the Akoya pearls, Tahitian pearls, South Sea Pearls, Freshwater Pearls, etc.
Still, one of the most treasured and mesmerizing forms of pearls is the white freshwater pearls.
Asides from its endless beauty, these pearls possess a form of aquatic artistry and elegance as ornaments.
They are carried on for centuries and are mostly treasured by people with royal titles.
Colors like peach, rose, silver, and white bring out the luminous nature of these precious gemstones.
Matching white overtones with sterling silver also makes you look stunning while giving you a boost of confidence.
To shop, check here.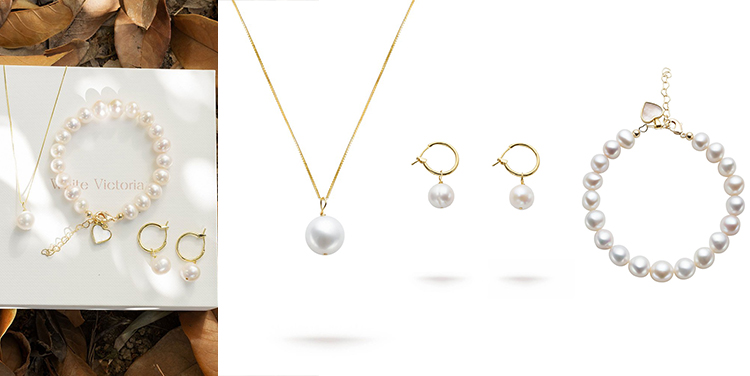 The best part of these white freshwater pearls is that it comes in various forms of jewelry designs, from dropping earrings to bracelets, rings, pendants, studs, and choker.
How to maintain a cultured Pearl Set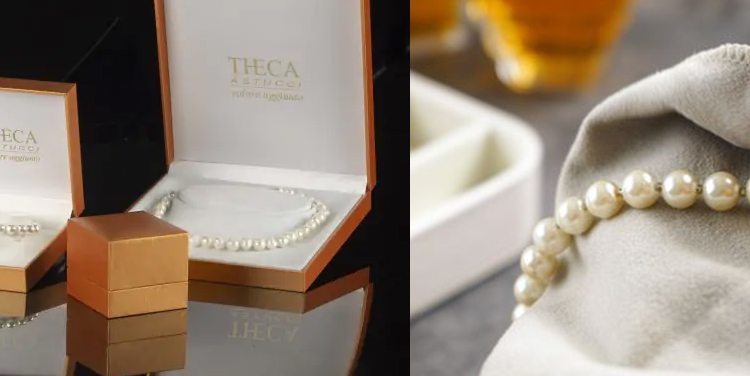 The durability of a cultured pearl set is highly dependent on the maintenance structure put in place.
Cultured pearls are very soft and fragile, so they can easily get scratched.
One of the ways you can preserve a cultured pearl set is to get a softbox or pouch for safekeeping, as it prevents it from losing its timeless beauty.
Also, avoid putting it close to very hot areas or heat because this pearl is part moisture, so once it gets dry, it begins to lose its color and luster.
Ensure that it doesn't come in contact with acids or perspiration, such as perfumes, cosmetics, or hairspray, as these affect the surface of the pearls.
It is important to handle cultured pearls with care as they are delicate and can easily chip or break.
Careless tossing and dropping can cause damage to these precious gemstones.
Cultured Pearl Set FAQ's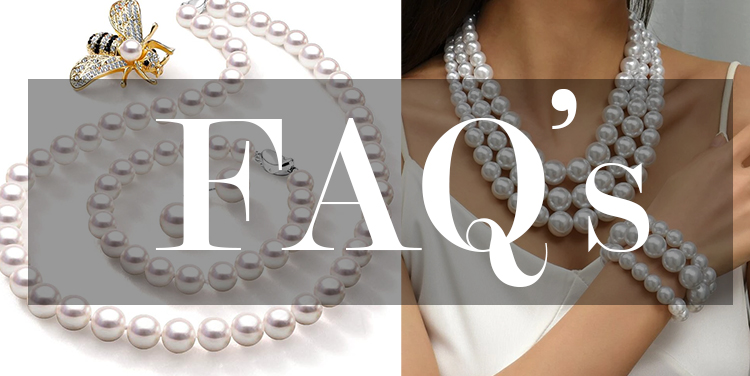 ●Can I customize a cultured pearl set?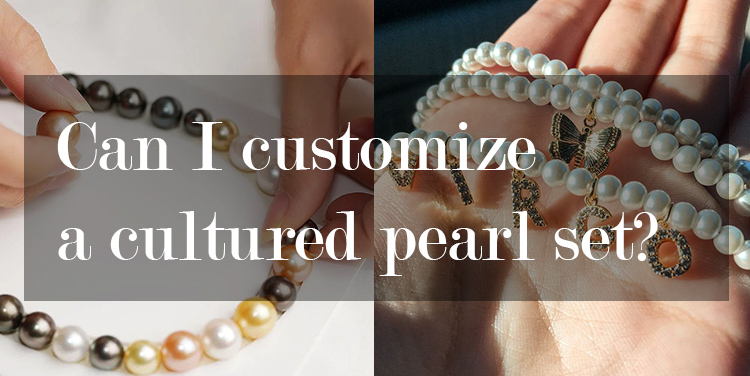 Definitely, it is possible to personalize a cultured pearl set with a name or initial of your choice.
●What are the most popular colors for pearl sets?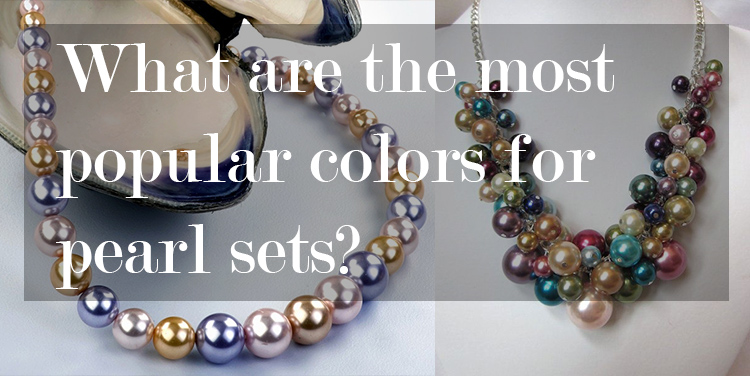 Although white is the most common color for a pearl set, there are other color ranges, such as gold, peacock, silver, gray, black, rainbow, etc.
●How can I determine the quality of a cultured pearl set?
One of the significant features to look out for in a cultured pearl set is the luster because this determines the overall beauty and value.
Other features like size, shape, and color also determine its quality
●What occasions are ideal for gifting cultured pearl sets?
Cultured pearl sets are perfect for various special occasions, including weddings, anniversaries, birthdays, graduations, and more.
Conclusion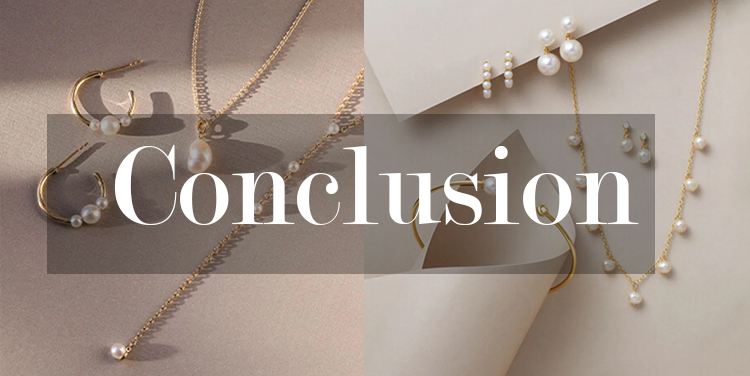 Gifting your loved ones the ideal cultured pearls should stem from understanding the significance attached to each pearl, as that would set the right tone for surprising them on their special occasion.
With that being said, go on and purchase the perfect gemstones that will leave your loved ones in awe on their special day.