Top 10 Must-Have White Victoria Fall Pearl Jewelry Picks
29 Oct

Looking for some stunning pieces of jewelry to add a touch of elegance and sophistication to your wardrobe?
Look no more than the timeless beauty of the White Victoria Pearl fall collection.
As a jewelry expert, I promise you that with the pure tones and lustrous ambiance, these pearls have blatantly magnified the femininity and grace of the design.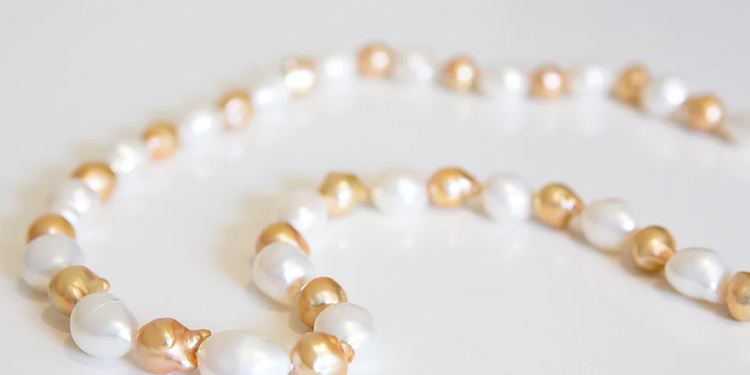 Whether you have a special event or just going out with friends, I've picked ten must-have White Victoria pearl jewelry picks for this fall that make a statement.
From classic pearl necklaces to contemporary earrings and bracelets, here is the world of these fine pearls whose jaw-dropping pieces surely you won't reject.
10.0-12.0mm Multicolor Tahitian Pearl Necklace - AAAA Quality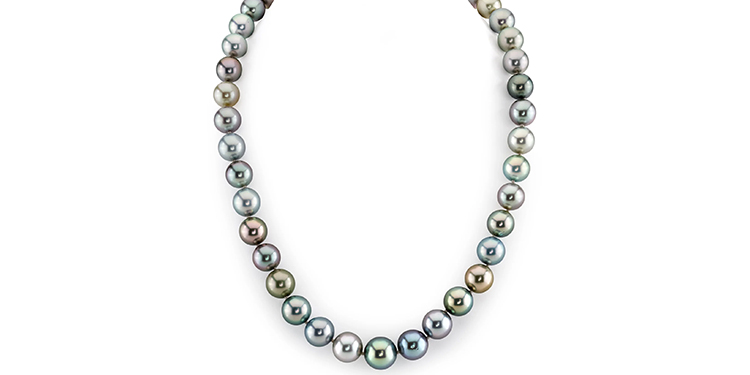 Undoubtedly, one of those must-haves for this fall is the 10.0-12.0mm Multicolor Tahitian Pearl Necklace - AAAA Quality.
The lustrous and dramatic multicolor palette of this necklace crowns it as a masterpiece of sophistication and elegance that simply can not be done without.
Meticulously designed high-quality AAAA pearls make this piece so timeless that it is an epitome of sophistication, elegance, and unsurpassed beauty.
This necklace can go well with most of the outfits and can be worn on all occasions.
Pair with a little black dress or blouse for an instant evening event or formal affair class.
Or wear it with a tailored blazer and dark jeans for a casual yet fashionable look.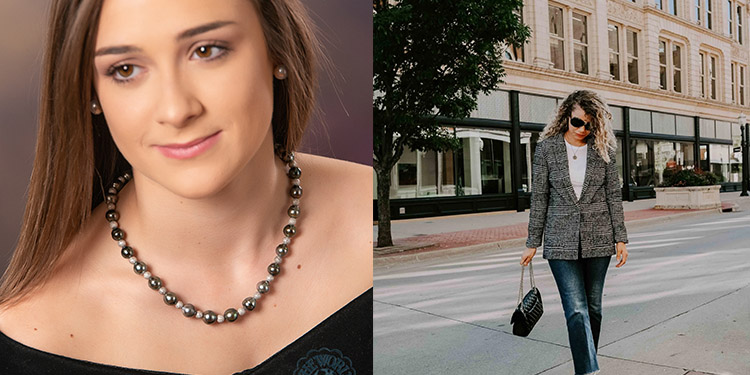 The multicolor range of Tahitian pearls can be tried with different outfit color schemes, choosing entirely different from the dull ones or teaming them up with earthy tones like browns and greens for a cozy fall look.
Or contrast them with vibrant hues like royal blue or deep reds to make a statement of your fashion sense.
10.0-11.0mm Golden South Sea Pearl Stud Earrings in 18K Gold - AAAA Quality
Another standout in the world of White Victoria pearl jewelry is the 10.0-11.0mm Golden South Sea Pearl Stud Earrings in 18K Gold - AAAA Quality.
Perfection and opulence entangled with one another, these showcase master golden South seas running in size of 10.0mm to 11.0mm.
Set in gleaming 18K gold, the earrings have a classic design that adds to the organic radiance present in the pearls.
With amazing AAAA quality, they glisten like a happy whisper, captivating every onlooker.
These beautiful earrings can be worn with several clothes and styles to give an aura of luxury to any style.
Put them on with a night formal dress in gold for glamour and elegance or with a maxi floral dress for your office wear.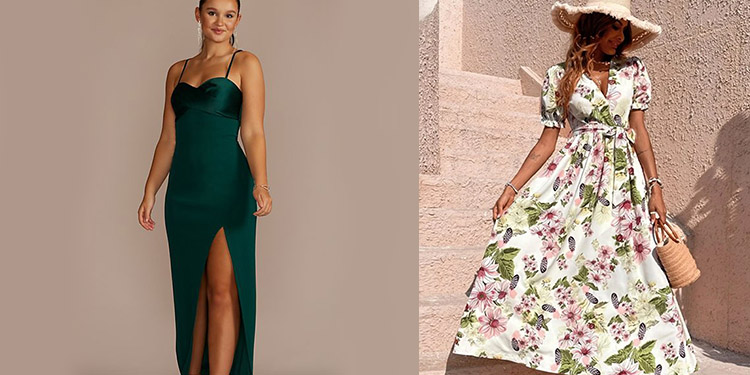 South Sea pearls, with golden overtones, present warmth and richness to the overall look, more so making it suitable for autumn ensembles.
6.5-7.0mm White Akoya Pearl Balance Ring in 18K Gold - AAAA Quality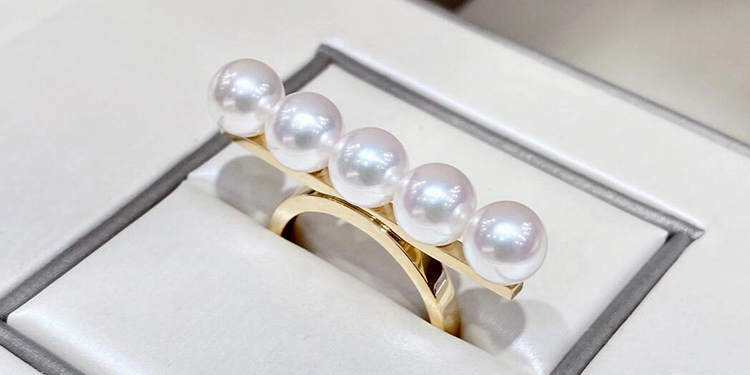 Update your collection with the AAAA quality 6.5-7.0mm White Akoya Pearl Balance Ring in 18K Gold.
This fashionable piece shows a variation from simplicity to luxuriousness and adds a fresh balance to your collection.
Stylishly designed, this ring is perfected with a luminous white Akoya pearl subtly sized between 6.5mm and 7.0mm, perfectly balanced within a modern 18K gold setting.
This ring boasts fine-grade AAAA quality and evokes gracefulness and sophistication.
It can be selected for elegant and impressive people, completing the image with a touch of originality.
Besides, it can be perfectly combined with other kinds of jewelry or clothes to create different looks.
The ring will perfectly match the daily outfit as well, finishing it with either miniature golden earrings or pearls to stud earrings.
On special occasions and official events, it can be worn as one of the additions among pearl or golden necklaces.
8.0-8.5mm White Freshwater Pearl Bracelet - AAA Quality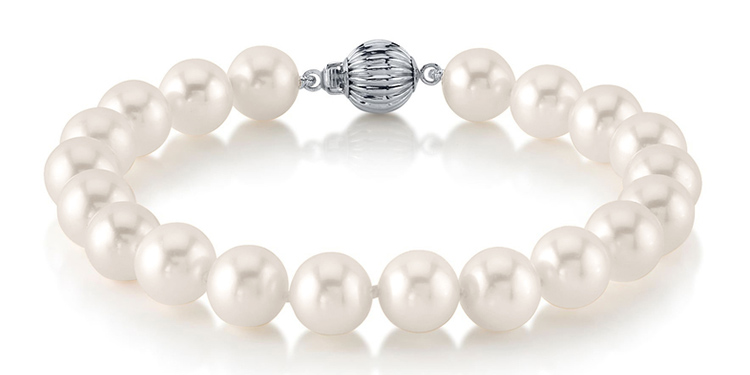 The White 8.0-8.5mm Freshwater Pearl Bracelet - AAA Quality is a beaded pearl bracelet that will add a touch of classic elegance to your autumn attire.
This bracelet features smooth freshwater pearls strung on an elastic cord for classical styling that's versatile and easy to wear.
It has a motley, gorgeous, natural white color that really comes forward and looks simply luxurious.
The bracelet is completed with a silver locking clasp to secure when wearing.
This freshwater pearl bracelet will absolutely look great on your daytime or evening fall outfit.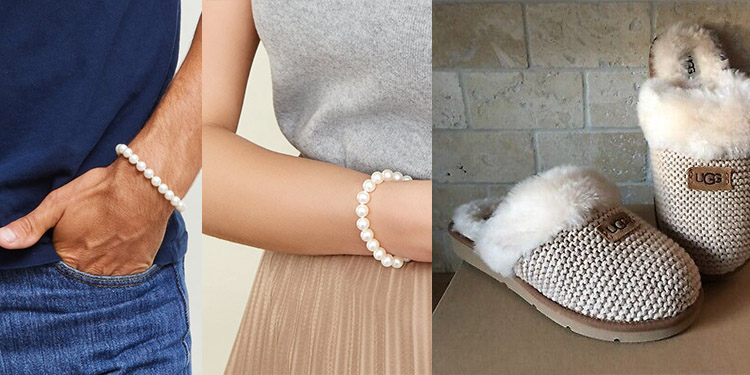 Style it for a chic daytime look with a cozy white sweater paired simply with a great pair of straight denim jeans and comfy beige UGGs for a simple but put-together feel.
For an evening look, wear it against either a white dress or even an oversized blazer for a seasoned and polished effect.
The beauty of this bracelet is its versatility- wear it stand-alone as a statement piece or stack and layer alongside other bracelets for an eclectic, unique look.
10.0-11.0mm Golden South Sea Pearl Daisy Pine Pendant in 18K Gold - AAAA Quality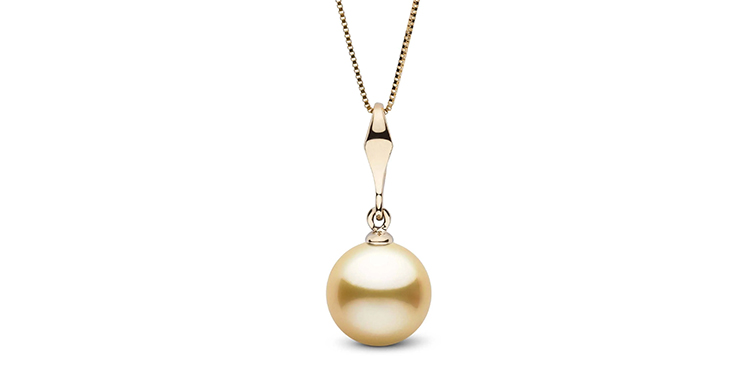 Fall in love with the enchanting beauty of fall with The Daisy Pine Pearl Pendant from White Victoria.
Showcasing a lustrous and distinct Pine Pearl, this pendant has an iridescent quality that loves to catch light.
The daisy petal design around the pearl is a classic added touch to the piece in order to make it a staple in every woman's jewelry collection.
This stunning pendant is crafted with exceptional attention to the slightest details, ensuring a lifetime and generational piece of jewelry that is destined to be passed down throughout the family ranks.
The intricate detail combined with the use of top-quality materials and craftsmanship make this pendant unique.
The Dazzling Daisy Pine Pearl Pendant can be styled perfectly, along with more than a few fall outfits.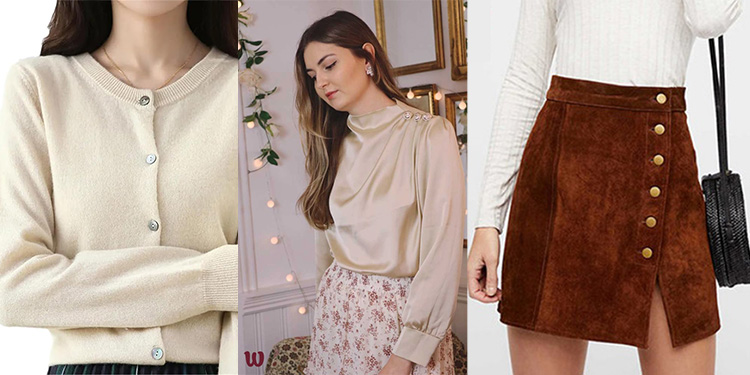 This beautiful pendant looks just perfect when worn with a beige soft knit sweater or cardigan for a day look with a twist of sophistication.
Or wear it over an elegant beige blouse and brown skirt ensemble for an evening to add an attractive focal point.
Be it on a special occasion or an everyday accessory.
The Daisy Pine Pearl Pendant is definitely going to turn heads and get you many compliments for its enchanting beauty.
4.0-5.0mm Grey Akoya Pearl Tin Cup Necklace in 18K Gold - AAAA Quality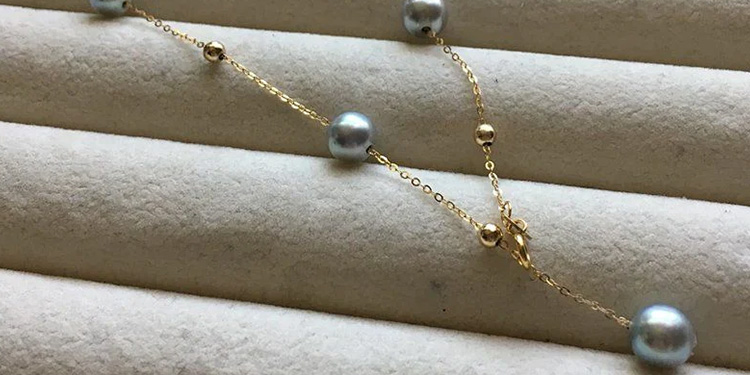 Another stunning piece in the realm of White Victoria fall pearl jewelry is a 4.0-5.0mm Grey Akoya Pearl Tin Cup Necklace.
This necklace comes with excellently set AAAA quality pearls in 18K gold, giving it an attribute of elegance and splendor.
The delicate grey Akoya pearls, ranging from 4.0 to 5.0mm, are spaced meticulously along the chain, creating a "tin cup" design that fits this necklace with an extra layer of grace and charm.
The subtle gray hue adds just the slightest touch of depth and versatility.
This necklace easily fits into any number of fall outfits to bring on the best in your style.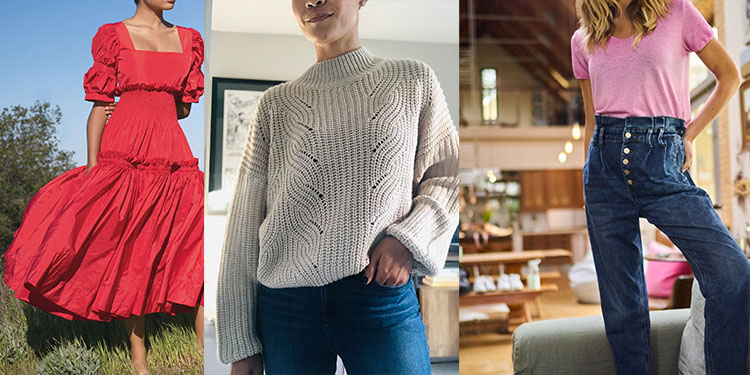 Pair it with a flowy fall maxi dress or an oversized sweater in a neutral color over blue jeans on that chilling day for the ultimate boho-chic look.
You can also wear it with a tailored blazer, trousers, and heels for a much more feminine, polished, and sophisticated look ideal for special occasions or work events.
11.0-12.0mm White South Sea Round Pearl & Diamond Leaf Earrings in 18K Gold - AAAAA Quality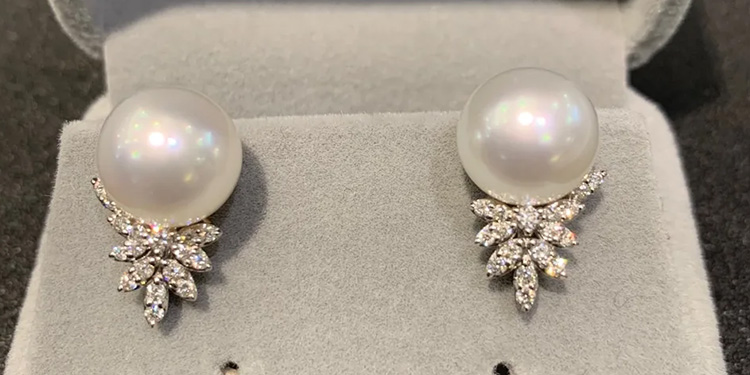 Perfect for that special night out, these stunning White South Sea Round Pearl earrings display a beautiful, radiant glow.
The naturally beautiful pearls measured between 11.0 to 12.0 millimeters in diameter and set off any attire.
Crafted immaculately in 18K gold, the earrings adorned a perfect design of sensual flowers in the shape of delicate leaves.
The touch of nature makes it real, indeed a perfect piece of glamour.
The leaves are studded with dazzling diamonds that add sophistication to these appealing ornaments.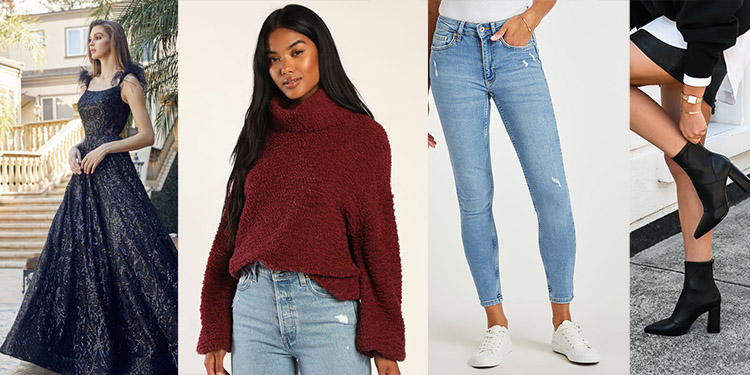 Style it with a fall evening gown that would put the timeless nature of pearls at its best for this season, specifically, like, say, a gala event or even dining out at a posh restaurant.
The luminescence of the pearls will stand out perfectly from dark fall shades such as deep burgundy or navy blue.
This pair of earrings is also perfect to wear, especially with an oversized, cozy knit sweater in burgundy, skinny jeans, and ankle boots.
It will definitely add natural elegance to your outfit and accomplish autumn glamour in a casual touch
9.0-10.0mm White Freshwater Pearl Loop Ring - AAAAA Quality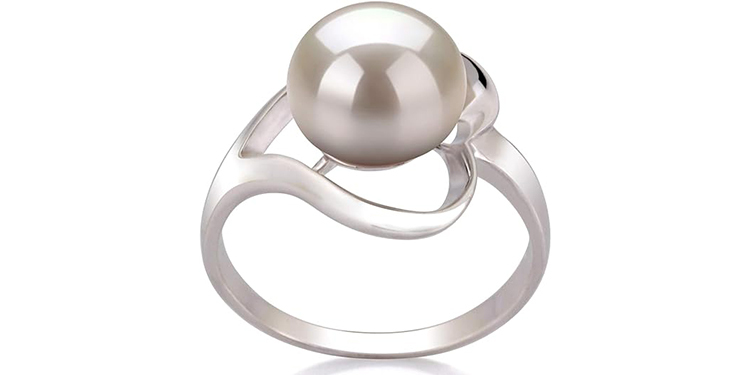 The White Freshwater Pearl Loop Ring - AAAAA Quality 9.0-10.0mm fits the need to add class as well as an extra sense of femininity to any fall wardrobes.
This one-of-a-kind ring includes style, taste, and budgeting needs and caters directly to those consumers with unique flavors.
Crafted in 18K white gold, it features a luminous 5A grade quality, 9-10mm White freshwater pearl on one end of the open shank and a shimmering mother-of-pearl piece on its other.
The combination of these stunning elements creates a captivating contrast that is sure to capture attention.
Buffed to brilliant luster, this lovely ring adds new dimensions to the style with soft and fluid shapes.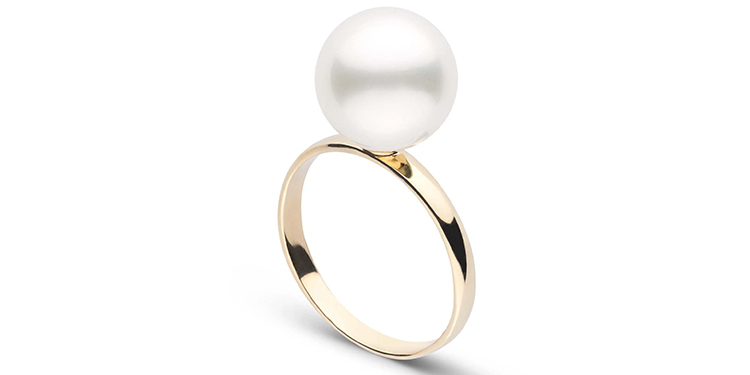 Worn individually or with other rings allowing stacking, it brings forward the determined and confident lady within you.
This pearl loop ring will add a soft shimmer to your fall outfit when running day errands or dressing up for an evening event.
Simply team it with cozy knits and jeans during the day, or dress it up with a tailored blazer and trousers for an elegant evening look.
6.0-10.0mm White Freshwater Pearl Flowing Lines Bracelet in 18K Gold - AAAA Quality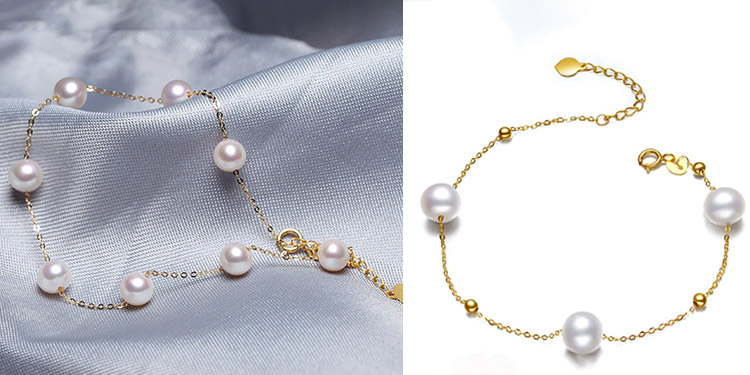 Add this ultra smooth and lavish trend to your fall jewelry collection with the 6.0-10.0mm White Freshwater Pearl Flowing Lines Bracelet in 18K Gold - AAAA Quality.
It simply has a striking look that won't be overlooked, as the design is comprised of truly exquisite pearls that meld together to form a downright regal demeanor.
Taking center place in this bracelet, there is a beautiful sequence of radiant white freshwater pearls from 6.0mm to 10.0mm.
Strung within the flow of design, each AAAA quality pearl shows an optimum luster and surface clarity, just as well as the shape and overall radiance of this product.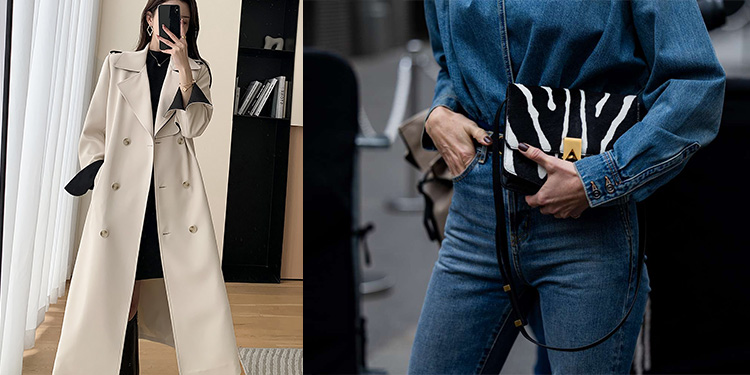 This is an exquisite piece with a touch of sophistication and timeless charm courtesy of the 18K gold setting.
It is a versatile design that can also be used for special occasions or everyday elegance.
Pair this flowing lines bracelet with a variety of fall outfits to raise your style.
Wear it with a plain blouse, beige maxi coat, and pair of jeans for a chic daytime look, or let it take center stage in a beautiful evening ensemble.
7.5-8.0mm Akoya Pearl Bypass Pendant in 18K Gold - AAAA Quality
Last but not least, another breezy product suitable for the autumn season is the 7.5-8.0mm Akoya Pearl Bypass Pendant in 18K Gold - AAAA Quality.
Suitable for all fashion wear of women belonging to all age groups, this pendant gives a modern touch to the conventional bypass style where two lustrous pearls cross each other diagonally.
This pendant of bypass design comprises two ends that swish around each other in an aesthetically pleasing manner to give it an arty chic look.
These are modern takes and certainly more contemporary and trendy than the classic pearl pendants.
In opulent 18K gold, the pendant is sleekly designed with a rich, gleaming control over the entire make of this jewel.
The superior golden tone emanating the natural warmth makes the accompanying Akoya pearls look radiant and also advanced to its luxury appeal.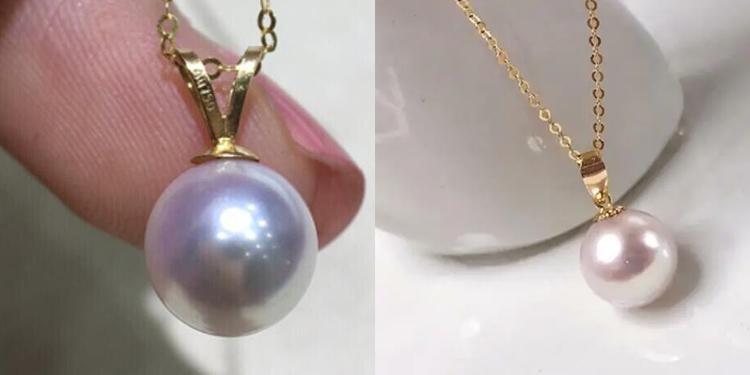 This pendant will look great on you during the autumn season when you wear it with a fitted sweater or a turtleneck to give you that chic, classic look.
You can also wear it with any of your blouses or dresses to add glamour to your evening look.
Bottom Line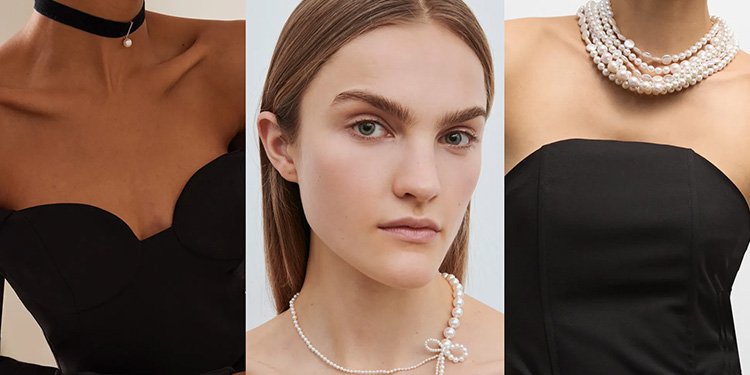 The world of White Victoria pearl jewelry is a treasure trove that will surely enchant and charm.
Be it a special event or you are just looking to add some chic to your style, these top 10 selections prove that nothing quite adds timelessness and appeal simultaneously, like White Victoria's fall pearl jewelry.
Embrace their charm and let these stunning pieces become a cherished complement to your collection, adding a touch of grace and sophistication to every one of your gist!